Wildgrain Subscription Bread Box
This is a sponsored post. All opinions are my own!
If you're looking for a delicious and nutritious way to start your New Year, look no further than Wildgrain's signature subscription bread box! Start your New Year off with a Wildgrain Subscription Bread Box!
This excellent service delivers fresh bread to your doorsteps, so you can enjoy healthy and flavorful bread leaving the house. Best of all, Wildgrain offers various subscription options to fit your family's needs. So why wait? Sign up today for Wildgrain Subscription Bread Box and enjoy the best bread in your life in the New Year!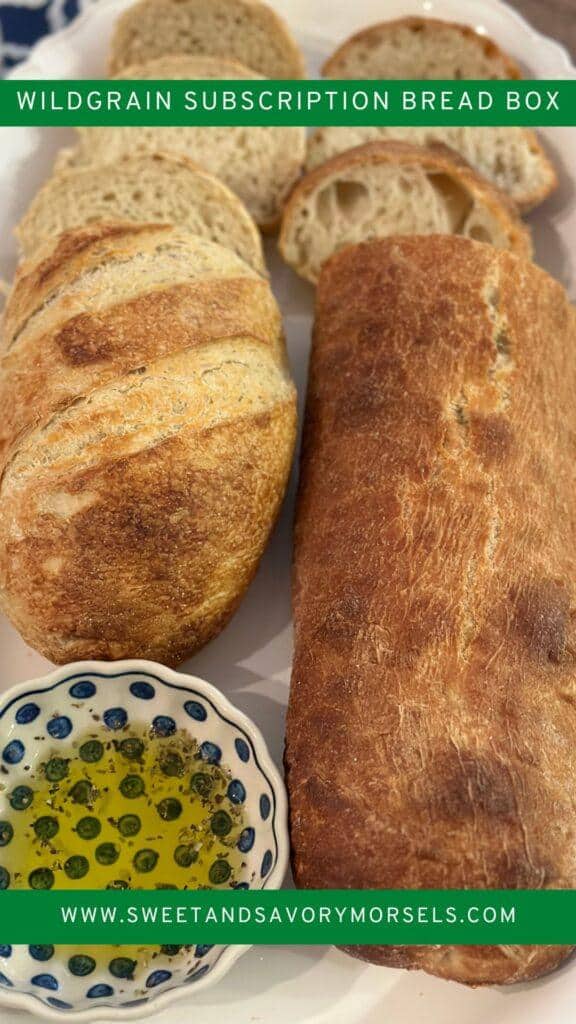 Types of Wildgrain Subscription Boxes
Wildgrain offers a mixed box and a bakery box. Their mixed bakery box contains an assortment of fresh-baked bread made by small-batch bakers and pasta makers across the country.
Every item bakes in 25 minutes or less!
Wildgrain brings together flavors from well-known locations as well as from off-the-beaten-path producers.
Try unique bread baked with grains alongside recipes passed down through generations.
Wildgrain is the perfect way to satisfy cravings for tasty bread without having to leave home.
Subscribing to Wildgrain is easy and has so many benefits, like having fresh bread delivered right to your door.
With subscribing, you'll never miss out on sampling a new or exciting loaf.
On top of that, subscribing lets you try something different in addition to bread each month.
Most subscription bread boxes have two different pasta types, allowing you to sample various pasta in various shapes and flavors without boring your taste buds.
Whether it's classic spaghetti, gnocchi, lasagna, or something more unique, subscribing to Wildgrain makes it easy to have fresh, delicious food sent directly to your door without hassle.
Not only is subscribing convenient, but it's also economical in the long term, as you can save money by ordering in bulk versus buying individual packages at the store!
How to Subscribe to Wildgrain
Subscribing to Wildgrain doesn't have to be complicated! All you need to do is choose what box you like best.
Wildgrain memberships are $89 a box with free delivery. You can also send e-gift cards for friends and loved ones to enjoy.
In addition, you can reschedule or cancel your delivery at any time.
Variety of Fresh Bread and Pasta
Shopping for a variety of fresh pasta, croissants, Danishes, and bread has never been easier.
With a few clicks, you can have the freshest pasta, croissants, Danishes, and bread delivered to your door.
Everything is fresh – that's the difference. Whether you are looking for something savory or sweet, pasta, croissants, Danish items, and bread come in many shapes and sizes.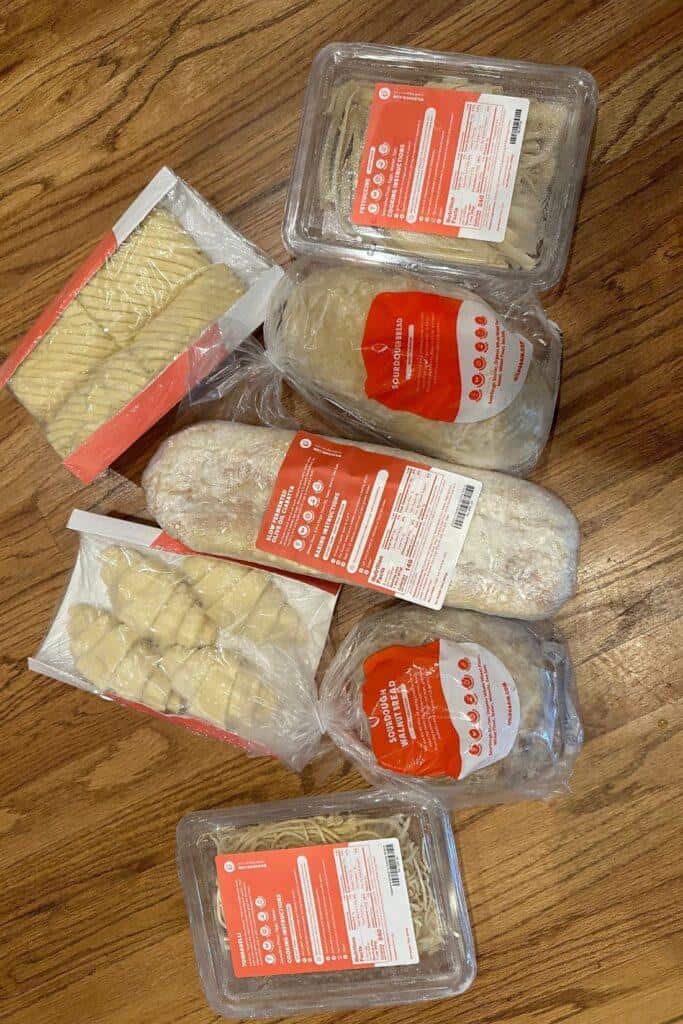 Everything is made with the highest quality ingredients, guaranteeing the best possible experience.
Now it's easier than ever to enjoy truly delicious pasta, croissants, and bread.
I started using Wildgrain in November 2022. My first box came within a few days of signing up.
I received my first box quickly and loved everything! Packaged in layers of insulation and dry ice were three different loaves of sourdough (plain, olive oil ciabatta, and walnut), two hand-cut pastas (fettuccine and tonnarelli), and two different croissants (regular and chocolate avalanche).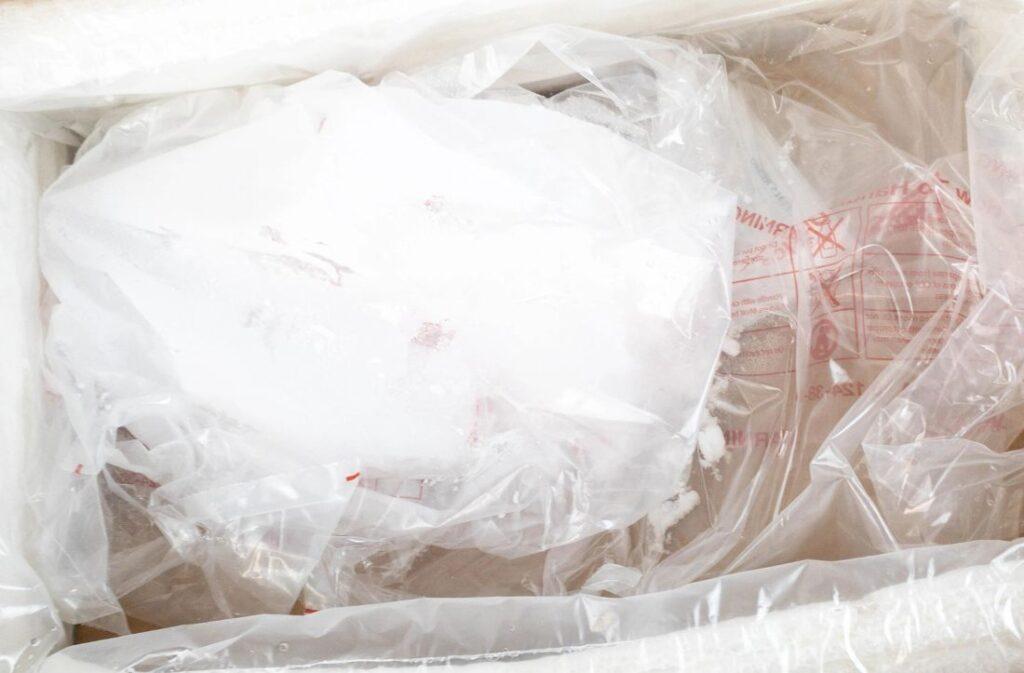 I couldn't wait to make a pasta board with my first box.
I made regular sourdough and olive oil ciabatta bread.
The bread was baked in less than 25 minutes. It was delicious and so easy to bake.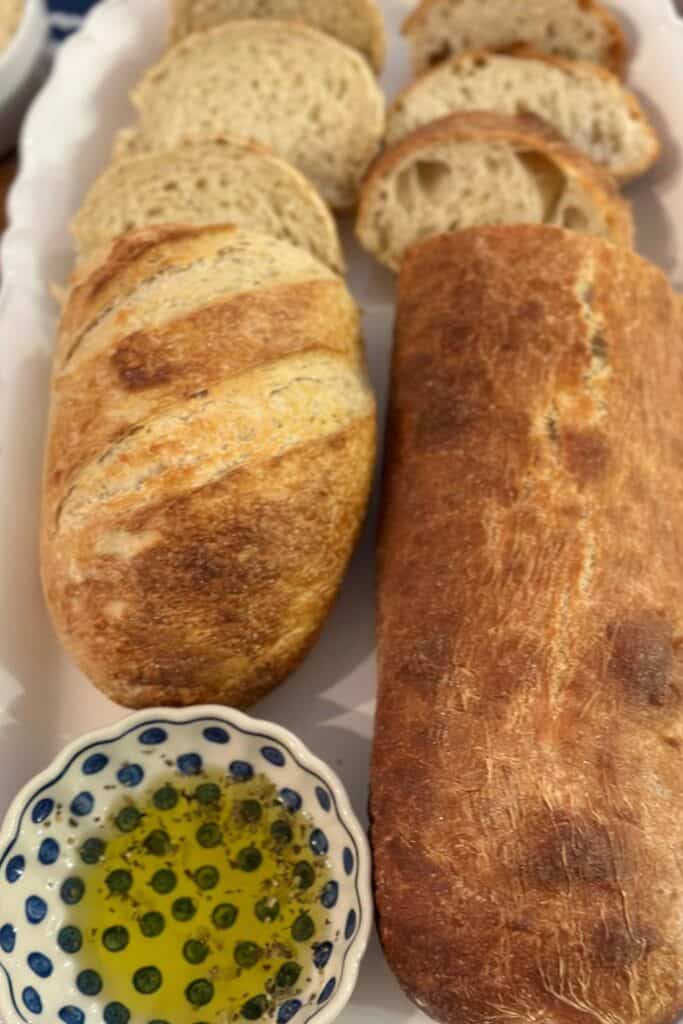 I made two types of pasta (fettuccine and tonnarelli). It was so easy to make.
I didn't have to thaw it. Instead, I took it out of the freezer and put it in boiling water with a pinch of salt.
The Fettucine cooked in 5 minutes, and the Tonnarelli cooked in less than eight minutes.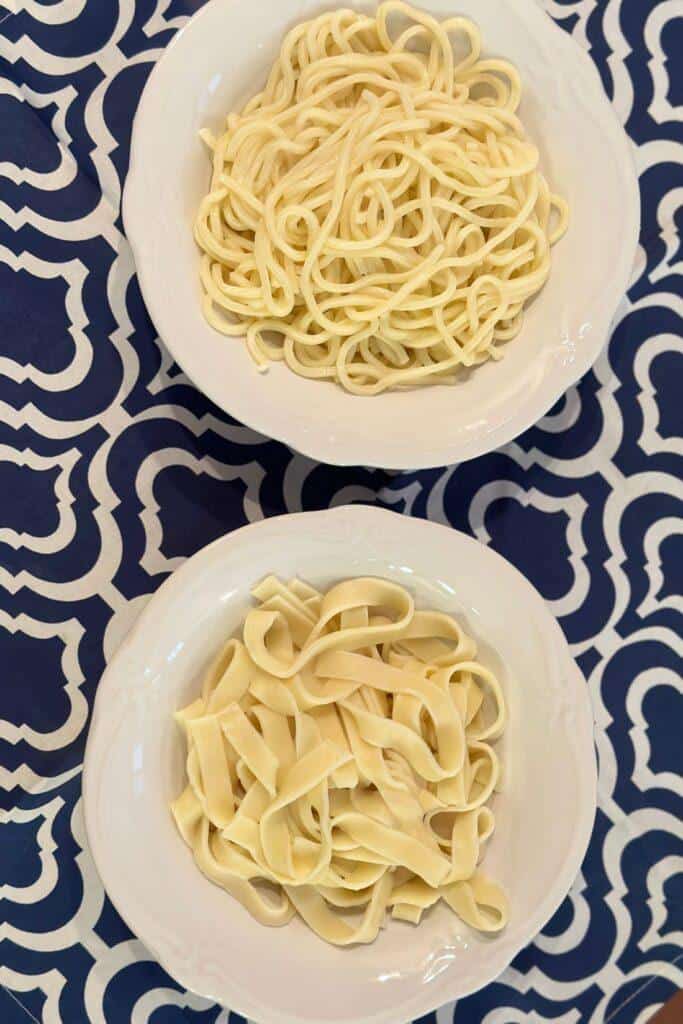 I then made a fun pasta charcuterie board with many different options. This is the perfect dish for a family or for guests.
I put each sauce in its own bowl. I made vodka, alfredo, pesto, and marina sauce.
This gives your family and guests the option to choose their own sauce.
Next, I made meatballs and mushrooms.
I placed them in different bowls giving your family and guests the option to top their pasta with either meatballs or mushrooms.
Finally, I used several different types of cheese.
I used grated pecorino Romano, thinly sliced mozzarella, thicker sliced mozzarella, shredded parmesan, and shaved parmesan cheese.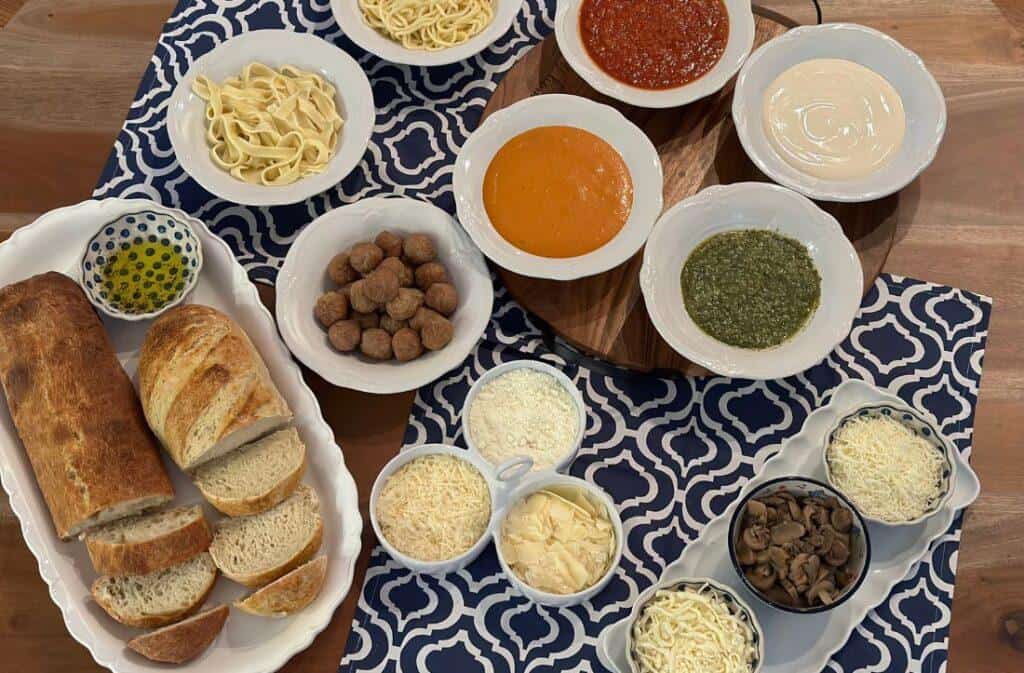 Some of the Most popular Wildgrain Bread
Subscribers of Wildgrain's subscription box know that fresh, delicious-tasting favorite bread are just a few steps away.
From classic whole wheat and hearth to hearth-style rolls and sourdough slices, every option is fresh, frozen, and easy to bake in home ovens.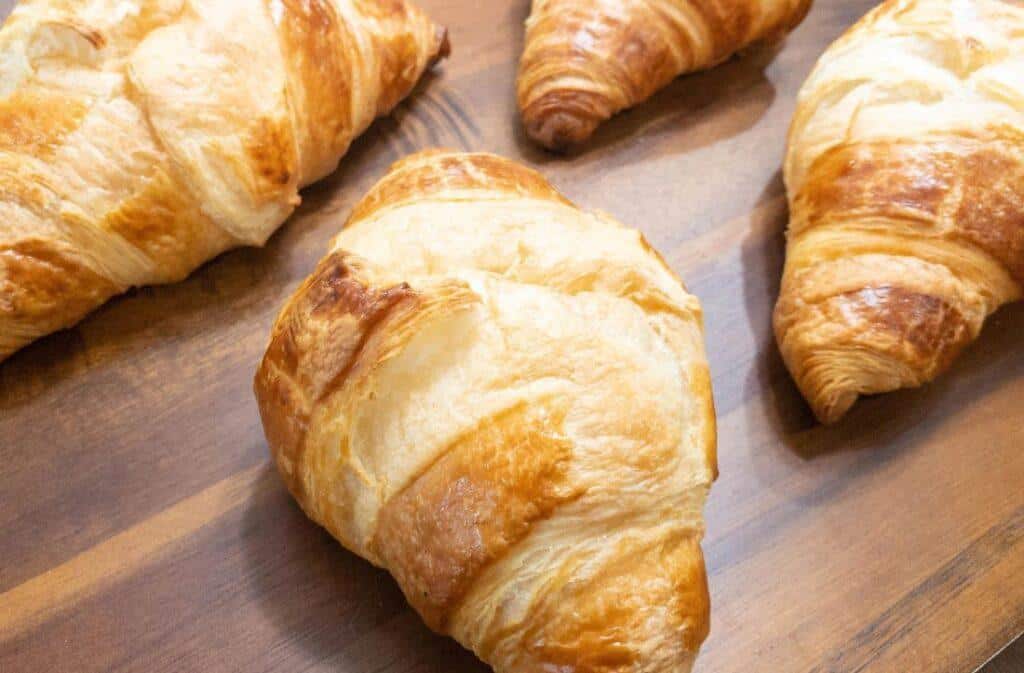 Each bread comes with detailed instructions so even beginners can have fresh, warm homemade bread without the hassle of kneading and rising.
Enjoy all the flavors these fresh-baked wildgrain bread have to offer any day of the week.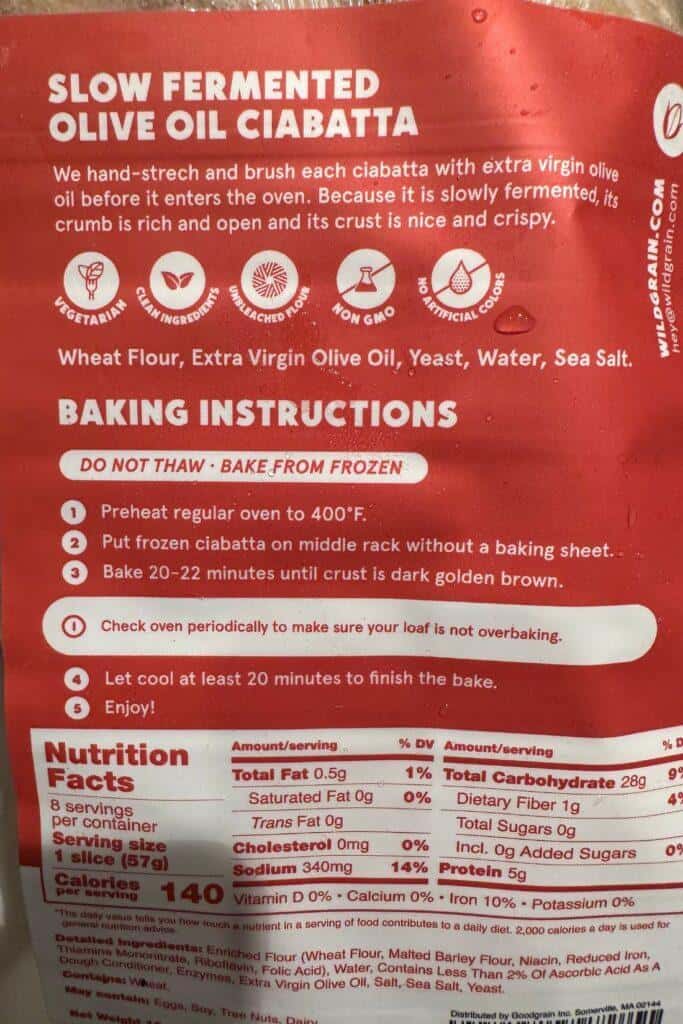 Try out Wildgrain this Year for Yourself
Wildgrain Subscription bread boxes are the perfect addition to anyone's New Year's resolution! You'll also help others with your order. Here's a sneak peak of what's included in January's box:
January Mixed Box:
Plain Sourdough Loaf
Cranberry Pecan Sourdough Loaf
Spelt Sourdough Loaf
Fettuccine Pasta
Tonnarelli Pasta
Giant Chocolate Chunk Cookies
+ free Croissants
January Bakery Box:
Plain Sourdough Loaf
Cranberry Pecan Sourdough Loaf
Spelt Sourdough Loaf
English Muffins
Giant Chocolate Chunk Cookies
Wildgrain has donated over 120,000 meals. For every new Wildgrain member, Wildgrain donates six meals to the Greater Boston Food Bank.
Not only does it offer delicious, freshly-baked artisan bread that is fast and hassle-free to get delivered straight to your door, but it also supports small businesses and farmers.
Plus, with its delightful variety of artisanal loaves you simply love, it is a must-have subscription for 2023. Finally, try out Wildgrain Bread yourself – you won't regret it!