Best Cooking Methods for Corned Beef and Cabbage
Learn about the best cooking methods for corned beef and cabbage here. We couldn't get more Irish than this traditional corned beef and cabbage recipe.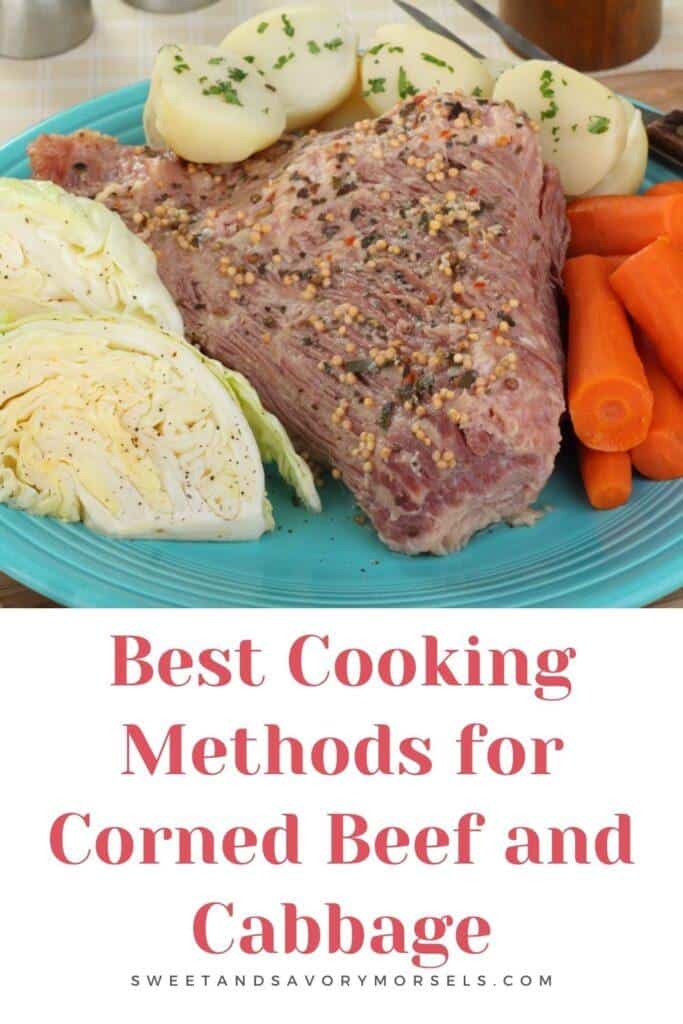 You can go with the traditional way of cooking your corned beef or you can bake it; either way, this will still taste great!
This is an easy-to-make recipe, using readily available ingredients.
You can cook this on a slow cooker, a crockpot, or in the oven!
Why You'll Love This Corned Beef Recipe.
It's delicious and filling
Easy to make
It can be cooked on a crockpot, stovetop, oven, or a slow cooker
Easy to find ingredients
Family-friendly dish
One-pot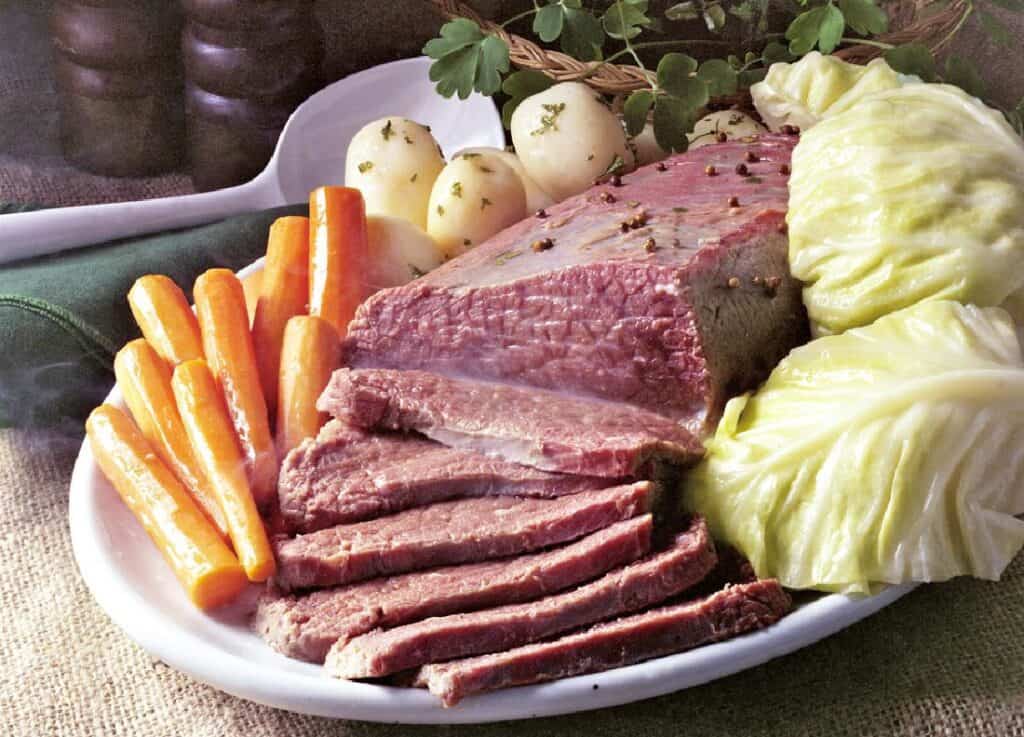 Corned beef and cabbage is a classic St. Patrick's Day dish, but it can be enjoyed all year round!
There are many different cooking methods that you can use, but some work better than others.
In this blog post, we will discuss the best cooking methods for corned beef and cabbage and provide some recipes to get you started.
So, whether you are an experienced cook or just starting out, read on for some helpful tips!
Disclosure: This blog post contains affiliate links for products we believe you'll love. So if you purchase from one of these links, Sweet and Savory Morsels may make a small commission at no additional cost to you. And remember, we only recommend items that we use and love.
A Brief History of Corned Beef and Cabbage
The corned beef and cabbage dish is a traditional St. Patrick's Day but did not have its roots in Ireland.
Corned beef is a cut of meat that is cured with large grained rock salt, hence the term "corned."
This dish became popular during the Irish invasion of the United States.
During those times, pork, which was a staple in Irish diners since it was inexpensive in Ireland, was expensive in the United States.
Ridden with discrimination while living in the slums, the Irish were introduced to corned beef in the Jewish delis.
Their corned beef had a similar taste as their Irish bacon.
The corned beef was cooked with cabbage back then, which was a cheap pair with their meat.
It was easy, cheap, and very tasty! And the rest was history.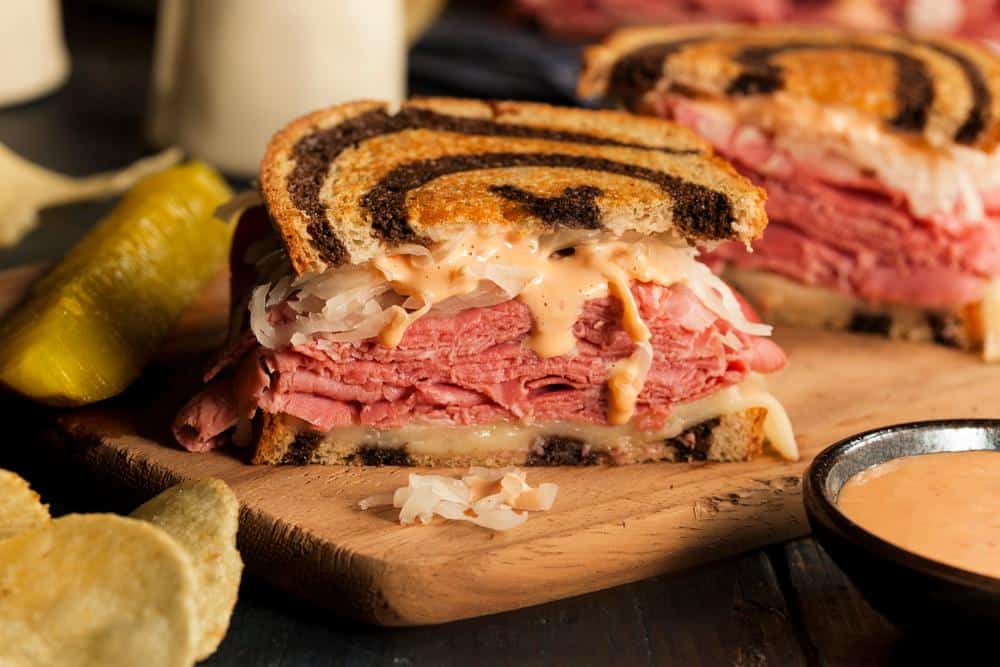 How to Cook this Corned Beef Recipe
Regardless of the cooking method, corned beef is best cooked over slow heat.
There are different ways of cooking corned beef. Here are five easy ways to cook your corned beef:
Instant Pot/Pressure Cooker Corned Beef
What's great about this method is that you get fork-tender beef brisket.
Here's how to cook it through this option:
Place your corned beef on the trivet and slide it into your pressure cooker. Add your additional seasoning to the beef, and pour just enough water to cover.
Cook the meat on high for 90 minutes. Release the pressure.
Add carrots and cabbage to the liquid surrounding the meat, and then cook again on high pressure for 10 to 15 minutes more.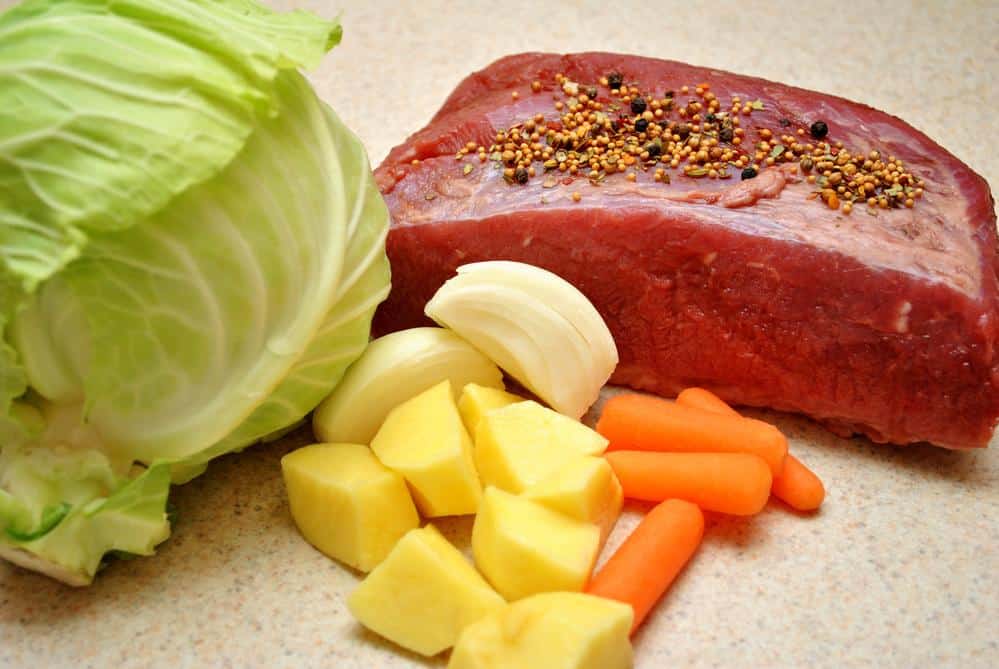 Boiled Corned Beef
Place the brined corned beef in a Dutch oven, along with the liquid and spices that came along with the package.
Pour in just enough water to cover the meat, and bring the water to boil on the stovetop.
Reduce the heat to a simmer.
Check the meat regularly and water accordingly. You will know that it's ready when it pulls apart easily.
You can add your vegetables (cabbage, carrots, and potatoes) midway through cooking.
Oven-Braised Beef
For this method, you can use a large pot or a Dutch oven.
The duration of cooking will depend on the thickness of the meat.
Wrap the meat with aluminum foil to prevent it from drying out.
Check the liquid regularly and add more if needed.
Add your cabbage, carrots, and potatoes in the last hour of cooking.
Slow-Cooked Corned Beef
This may be the most convenient way of cooking your corned beef is in a slow cooker.
It is the easiest method of all since you'll just throw in the meat in there.
You can add the carrots and potatoes halfway through, and the cabbage at the end of the last hour of cooking.
Baked Corned Beef
Place your meat in a large pot and cover with water. This is done to remove the curing salt from the meat. Bring the water to a boil.
Preheat your oven to 350 degrees Fahrenheit.
With the fat side up, set the corned beef in a baking pan and cover with foil. Bake for 2 hours.
Afterward, unwrap the meat and put it on the upper third rack of the oven. Bake for 30 minutes more. You should have a crispy brown top.
Your corned beef should be done with an internal temperature of 145 degrees Fahrenheit.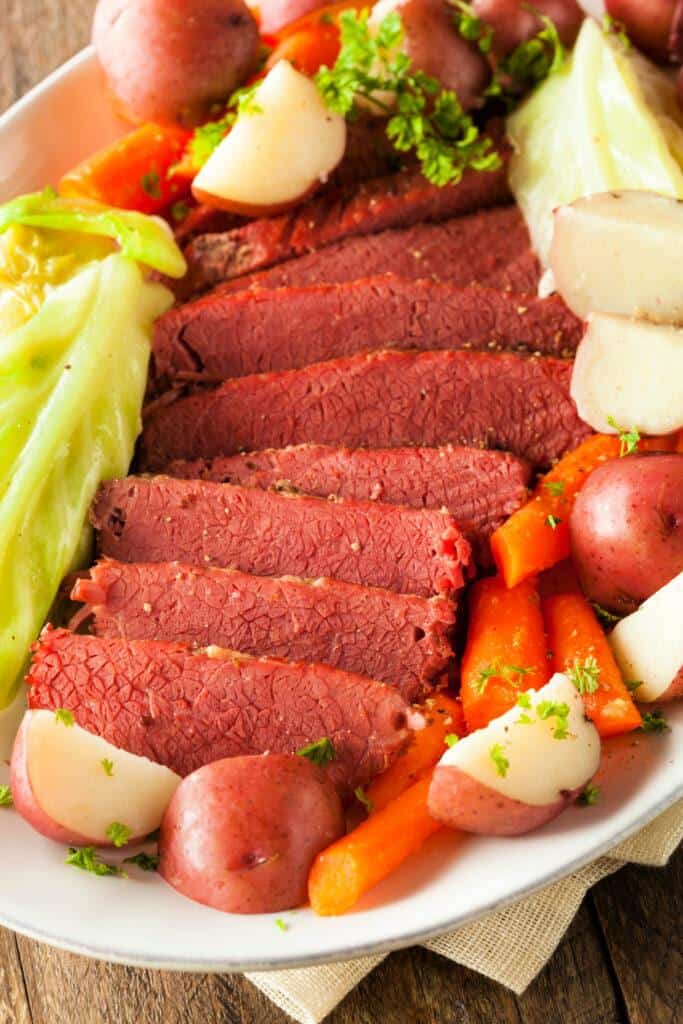 Slow Cooker Corned Beef FAQs
Should I sear corned beef before cooking?
Yes, you can sear your corned beef before cooking it. Place the meat, fat side down on the braising pan. Sear each side until they are golden brown.
Does corned beef get more tender the longer it is cooked?
Yes, the more you cook the corned beef, the more the connective tissues break down, therefore, the more tender the meat becomes.
Do you use the liquid in the corned beef package?
You must include the brine in the cooking liquid. Open the sealed package over the slow cooker, and pour everything into it.
What part of a cow is corned beef?
Beef brisket is a primal cut that comes from the breast or lower chest of beef cattle. This is the cut used to make corned beef.
Can you eat corned beef raw?
Yes, you can. Uncooked corned beef brisket can be frozen, as long as it is properly drained and well-wrapped. It is safe to eat for a month or two.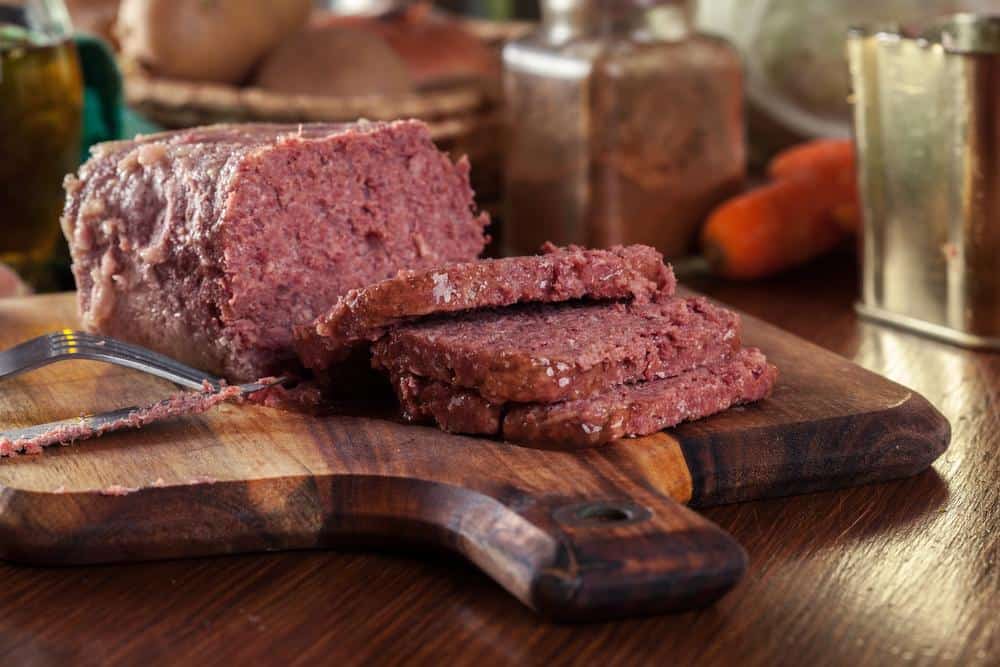 What goes well with Corned Beef?
Here are some of the best side dishes to serve with your corned beef:
Asian Cabbage Salad
Potato Gratin
Roasted Red Potatoes
Classic Glazed Carrots
Blanched Green Beans
Soft Dinner Rolls
Sauerkraut
Marinated Artichoke Hearts
Deviled Eggs
Fried Eggs, Potatoes, and Peas
Rye Bread and Cheese
Horseradish Sauce
Honey Mustard
Reuben Sauce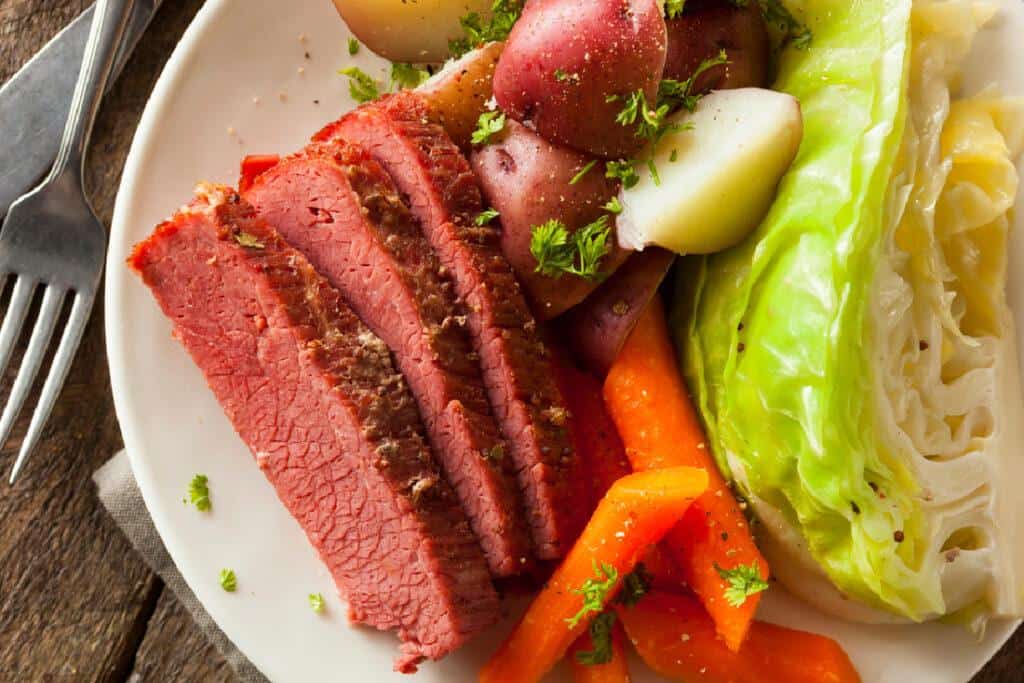 Can you overcook corned beef in a slow cooker?
It is possible to overcook your corned beef in a slow cooker or crockpot. You should try cooking it for 8 to 9 hours. But always check your meat regularly.
So, there you have it! The best cooking methods for corned beef and cabbage.
With a slow cooker, crockpot or oven – this dish is easy to make and will be the perfect addition to any traditional Irish feast.
Don't forget to come back and let me know how your Corned Beef and Cabbage dish turned out!