Shake Up Your Cocktail Game with the Ultimate Alabama Slammer
This summer, try sipping on an Alabama Slammer. This Southern-inspired drink combines Southern Comfort, Amaretto, gin, and orange juice.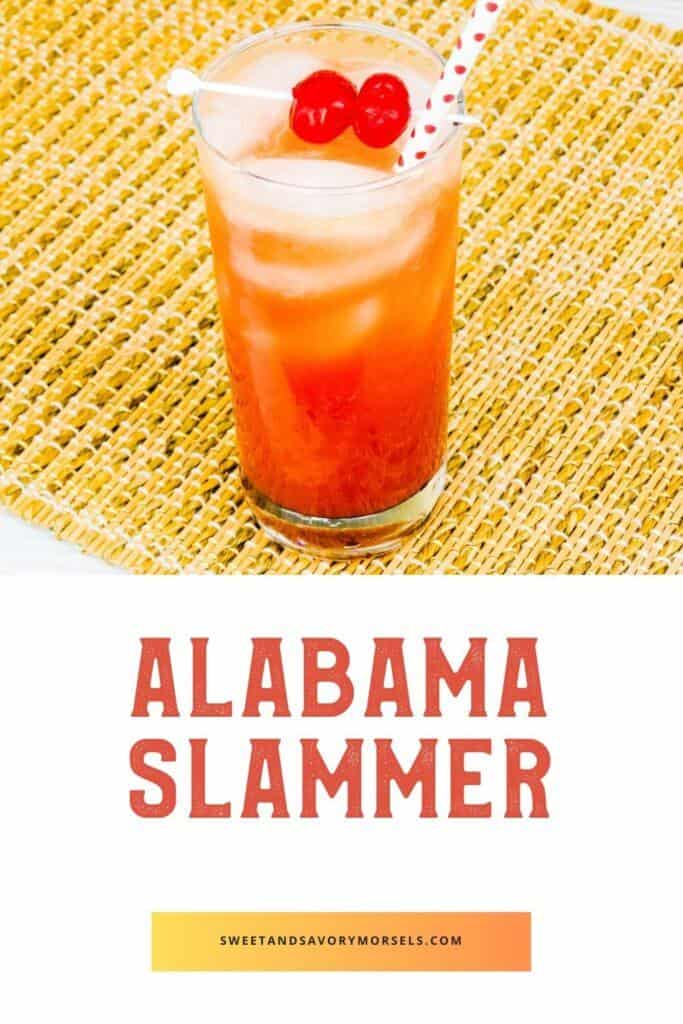 The combination sounds unusual, but it works and tastes amazing. You don't have to live in Alabama to enjoy this red-tinted drink.
This classic drink is a favorite among cocktail enthusiasts with its unique blend of Southern Comfort, Amaretto, Sloe Gin, and Orange Juice. Our recipe adds a personal touch to this classic, promising an unforgettable experience.
You can make it anywhere and any time of the year. This fruity drink is great to serve at parties and BBQs and can also be made for just sipping on your porch while watching the sunset.
I have included a list of substitutes if you don't have the exact alcohol needed to make this fun drink.
The traditional drink uses all of the ingredients in the recipe, but you can always substitute if you don't have the ingredients.
This Alabama Slammer drink is traditionally served as either a shot or a drink.
If you want to serve this as a shot, serve without the ice and the garnishes and pour it into shot glasses. You can also serve this drink recipe as a pitcher.
In less than 5 minutes, you'll have a fruity southern drink ready to enjoy!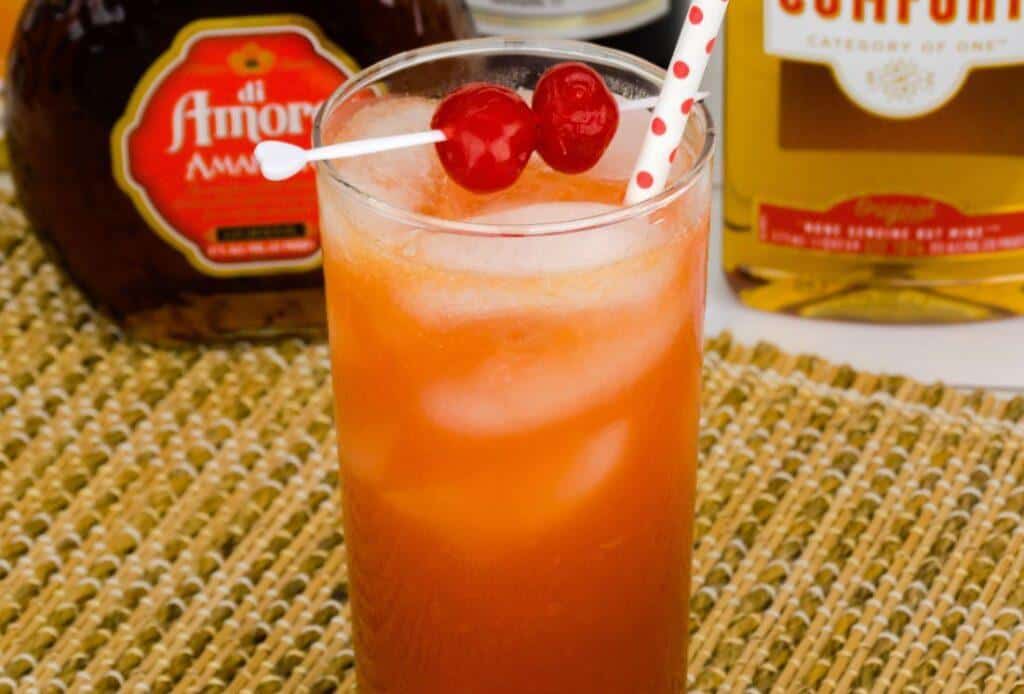 Why You'll Love the Ultimate Alabama Slammer Recipe
Easy-to-Find Ingredients
The ingredients for the Alabama Slammer are readily available in most liquor stores. No need for a wild goose chase!
Quick Preparation Time
With a prep time of just 5 minutes, you'll have more time to enjoy the cocktail and less time making it.
Perfect for Any Occasion
Whether it's a backyard BBQ or a quiet night in, the Alabama Slammer is a hit at any event.
Transportable
Planning a picnic or a beach day? Mix the ingredients at home, take them with you, and enjoy a fresh Alabama Slammer under the sun!
Fun to Make
Shaking up an Alabama Slammer is not just about the end result. The process is fun and a great way to dive into mixology.
Alternative Ingredients for Your Alabama Slammer
Looking to mix things up? Here are some alternative ingredients you can try:
Grenadine: For a sweeter, fruitier twist.
Lemon Juice: To add a bit of tanginess.
Peach Schnapps: For a peachy flavor.
Pineapple Juice: For a tropical touch.
Cherry Brandy: To deepen the flavor and color.
HOW TO MAKE ALABAMA SLAMMER
Southern Comfort, Amaretto, Gin, and some orange juice are mixed together to create a fun Southern drink you will enjoy!
Are you ready to get started?
You'll find the specific ingredient amounts and detailed instructions in the printable recipe at the bottom of this post.
The full ingredient list and directions are in the printable recipe card below.
KITCHEN TOOLS YOU MAY NEED
Disclosure: This blog post contains affiliate links for products we believe you'll love. So if you purchase from one of these links, Sweet and Savory Morsels may make a small commission at no additional cost to you. And remember, we only recommend items that we use and love.
We only recommend items we use and love.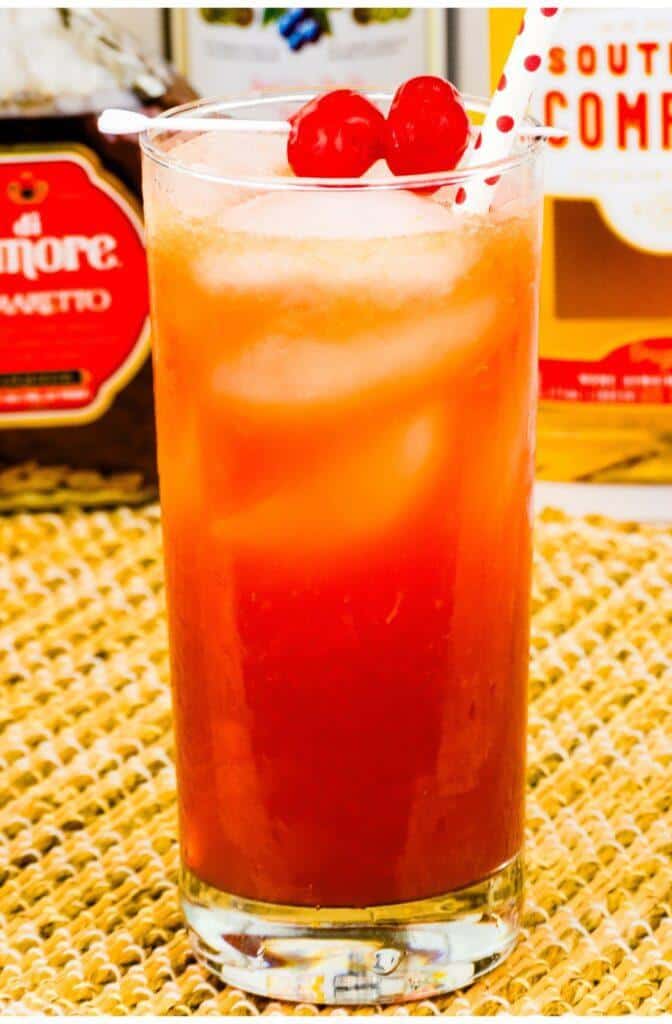 ALABAMA SLAMMER INGREDIENTS
This fun and easy Alabama recipe use everyday kitchen staples to create a delicious drink you will love. You can effortlessly find all of these ingredients at your local grocery store.
All you need is:
Southern Comfort: This fruit, spice, and whiskey flavored liqueur is the backbone of our cocktail, providing a warm and sweet base.
Amaretto: This Italian liqueur adds a sweet, slightly bitter almond flavor that balances the sweetness of the Southern Comfort.
Sloe Gin: Made from the sloe drupes, this red liqueur adds a fruity and slightly tart flavor to the mix.
Orange Juice: Freshly squeezed orange juice adds a tangy freshness that lifts the whole drink and makes it truly refreshing.
freshly sliced orange and maraschino cherry for garnish
Step-by-Step Guide to Making the Alabama Slammer
Step 1: Prepare Your Cocktail Shaker
First, fill your cocktail shaker halfway with ice cubes. This will help chill the ingredients and ensure your cocktail is served at the perfect temperature.
Step 2: Mix the Ingredients
Next, pour in the Southern Comfort, Amaretto, Sloe Gin, and Orange Juice. These ingredients form the heart of the Alabama Slammer, each contributing its unique flavor to the mix.
Step 3: Shake Well
Shake the mixture well until it's completely chilled. This will help blend the flavors together, creating a smooth and balanced cocktail.
Step 4: Prepare Your Glass
While your cocktail is chilling, fill a highball glass with ice. This will keep your drink cool and refreshing.
Step 5: Strain and Serve
Finally, strain the mixture into your prepared glass. Garnish with an orange wheel and a cherry to add a pop of color and a touch of sweetness.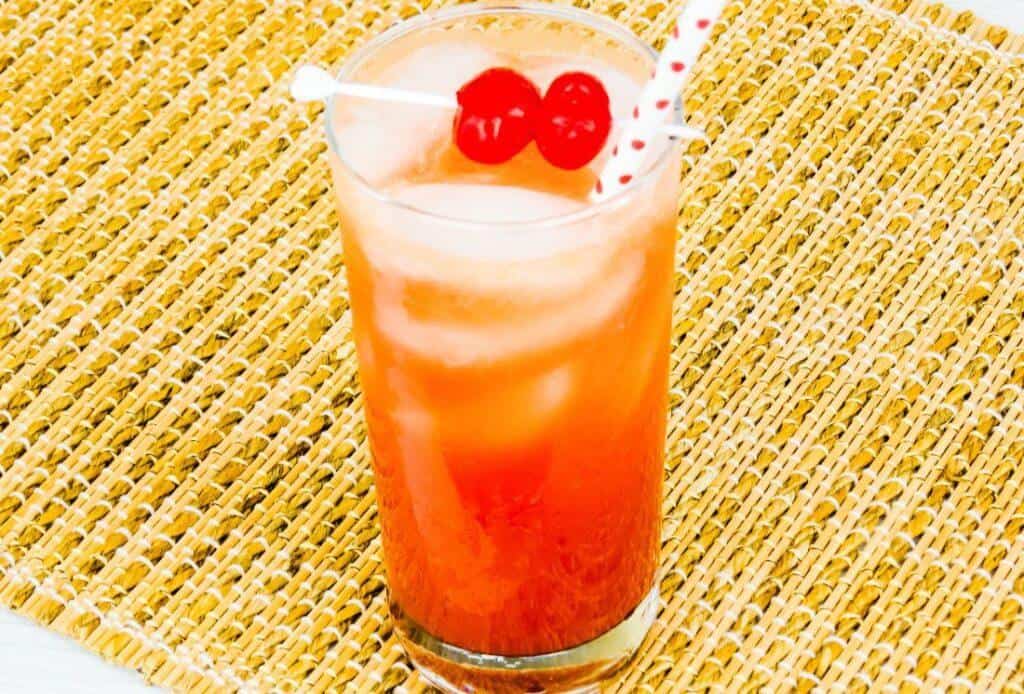 Enjoy Your Alabama Slammer!
And there you have it – the ultimate Alabama Slammer! This cocktail is perfect for any occasion, whether hosting a party or enjoying a quiet evening at home. Its vibrant flavors and beautiful presentation are sure to impress. So why wait? Try making this classic cocktail today and experience the magic of the Alabama Slammer!
ALABAMA SLAMMER TIPS AND QUESTIONS
If you've never made a Southern-inspired alcoholic drink, don't worry! Below are some common questions and helpful tips.
Hopefully, this will answer any questions you may have. If not, feel free to ask in the comments, and I'll answer best.
HOW LONG DOES IT REALLY TAKE TO MAKE AN ALABAMA SLAMMER?
This Alabama Slammer recipe takes approximately 4 minutes. TOTAL. This includes:
About 2 minutes to slice the orange and place the maraschino cherries on a toothpick
Close to 1 minute to fill a cocktail shaker with ice and the drink
Around 1 minute to pour the drink and garnish
CAN I MAKE A PITCHER OF ALABAMA SLAMMERS?
You can make a pitcher of Alabama Slammers. That would be a great way to serve this drink to a group of people.
I recommend multiplying the drink recipe by 8. Combine the drink recipe in the pitcher and add the ice before serving.
CAN I MAKE ALABAMA SLAMMERS AHEAD OF TIME?
I do not recommend making an Alabama slammer ahead of time unless you combine the ingredients without the ice and then shake it with ice just before serving.
WHAT GOES WELL WITH AN ALABAMA SLAMMER?
Alabama Slammer goes well with a wide variety of snacks and drinks. These recipes would be great to serve together at parties.
Some of my personal favorites include:
Air Fryer Mozzarella Sticks
Air Fryer Totino's Pizza Bites
Crown Peach Tea
Savory Jarcuterie
Apple Pie Spiced Bourbon Popcorn Mix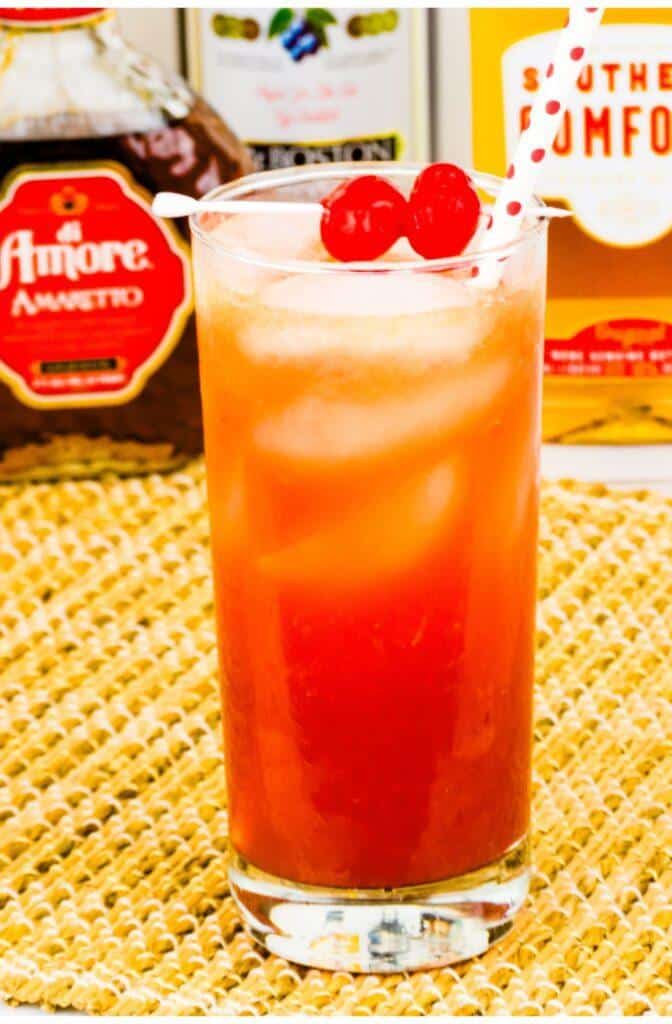 CAN I USE ANY KIND OF GIN INSTEAD OF SLOE GIN?
Yes, you can use any kind of gin in this recipe instead of Sloe gin. The traditional recipe uses Sloe gin.
If you want your drink to taste exactly like mine, I suggest using the same brand I used. Any brand of gin will work great in this recipe.
If you find you really love this drink, then I suggest purchasing some Sloe gin to make this drink.
WHAT IS A SUBSTITUTE FOR AMARETTO?
Amaretto is a traditional ingredient used to make an Alabama Slammer. Amaretto can be substituted with almond extract.
I suggest using ½ tsp of almond extract for every 2 tbsp of Amaretto needed in a drink recipe. I don't recommend skipping this ingredient.
All of the alcohol combined together create the unique taste of an Alabama Slammer.
WHAT IS A SUBSTITUTE FOR SOUTHERN COMFORT?
Southern Comfort can be substituted with a variety of bourbons and liquors. If you have to substitute Southern Comfort, I suggest using one of the following: Knob Creek, Maker's Mark, Bulleit, Yukon Jack, and Amaro Di Angostura would all make great alternatives for Southern Comfort.
DO I HAVE TO USE A HIGHBALL GLASS TO SERVE THIS DRINK?
No, you can use any type of glass you want to serve this drink. A highball glass is what is traditionally used to serve an Alabama Slammer.
You can use a glass beer mug or a regular drinking glass.
WHAT ELSE CAN I ADD TO THIS ALABAMA SLAMMER RECIPE?
This easy Alabama Slammer recipe not only tastes great, but it's also incredibly versatile. Try switching the orange juice to pineapple juice, and you'll get a yellowhammer. YUM!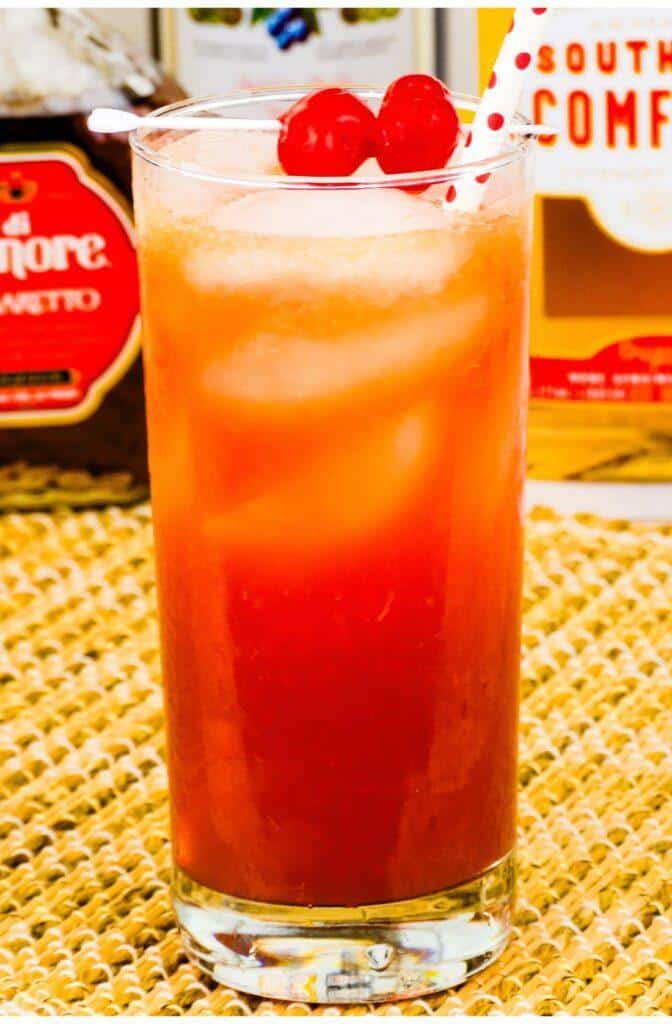 ALABAMA SLAMMER RECIPE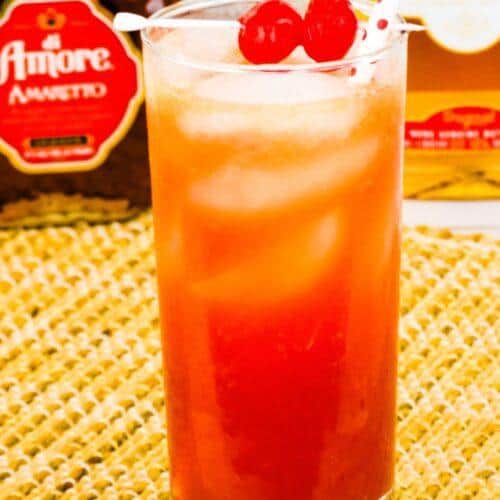 ALABAMA SLAMMER
This classic drink is a favorite among cocktail enthusiasts with its unique blend of Southern Comfort, Amaretto, Sloe Gin, and Orange Juice. Our recipe adds a personal touch to this classic, promising an unforgettable experience.
Print
Pin
Ingredients
1

oz

Southern Comfort

1

oz

Amaretto

1

oz

Sloe Gin

2

ounces

Orange Juice

orange wheel and cherry for garnish
Instructions
Fill a cocktail shaker halfway with ice cubes.

Pour in all ingredients and shake well until completely chilled.

Fill a highball glass with ice.

Strain the mixture into it.

Garnish with an orange wheel and a cherry.
WHAT'S NEXT
I hope you enjoy this fun Southern alcoholic drink recipe as much as my family does!
If you get a chance to try it, let us know! Leave us a comment below, or share it with a picture on Instagram or Facebook! Don't forget to tag us @sweetandsavorymorsels and use the hashtag #sweetandsavorymorsels so we can see what amazing meals you are cooking!