Irish Coffee Recipe – Deliciously Smooth and Creamy Adult Drink
A mug of your favorite hot coffee mixed with Irish whiskey and brown sugar and topped with a dollop of whipped cream sprinkled with nutmeg (or cinnamon), make this classic Irish Coffee recipe a deliciously smooth and creamy treat!
The blustery cold winter months are the perfect time for hot drinks! And while coffee and Hot Toddy's are great winter warmers, a warm mug of this Irish Coffee is even better!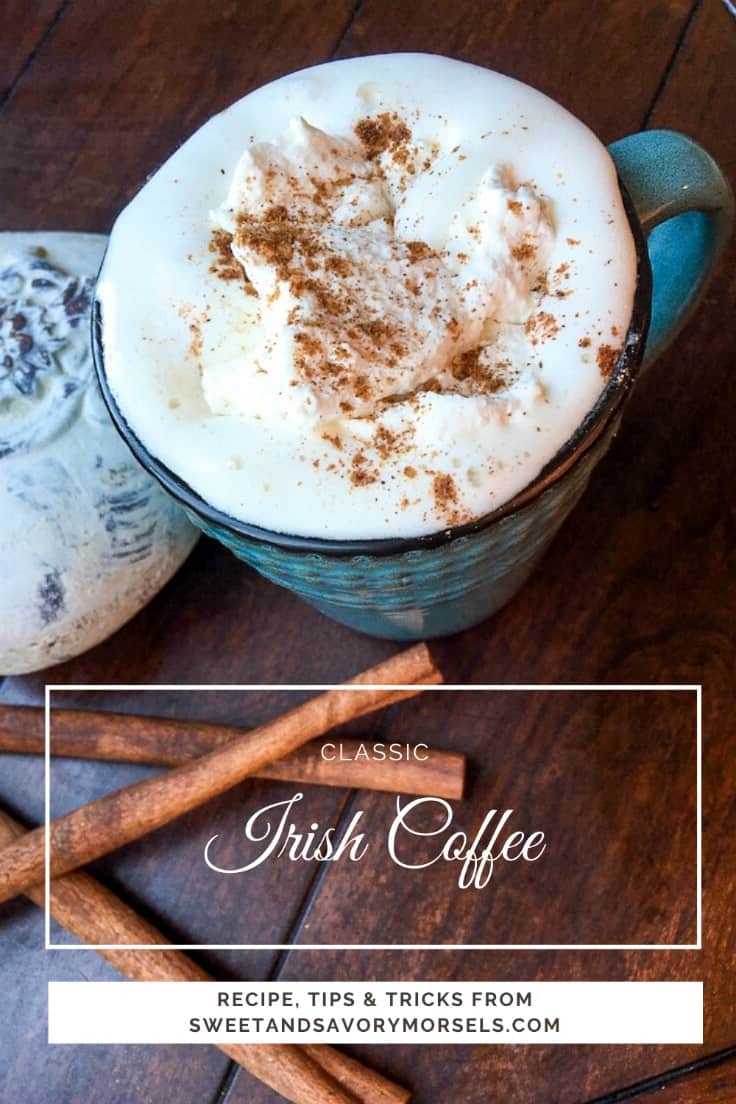 What's An Irish Coffee?
Classic Irish coffees are made with just four simple ingredients:
Coffee – A batch of regular brewed coffee works best in this drink. Be sure to make the drink while the coffee is still piping hot!
A Sweetener– a sweetener is essential regardless of whether you are a fan of sweet coffee or not. And it's not just for the flavor, either. The sweetener actually helps keep the cream floating on the coffee. The type of sweetener you use is totally up to you. Some use straight white sugar while others use brown sugar, molasses, or even a combination of sweeteners.
Whiskey – Irish whiskey, is what really ties it together!
Cream – this coffee just wouldn't be the same without cream. Just as with the sweetener, the type of cream used can vary between recipes.
How to Make Irish Coffee
Irish Coffee is quite simple to make, and you don't need any special bartending skills. There are, however, a few tips and tricks, such as how to make the whipped cream float, that I share below. The full ingredients and instructions can be found in the printable recipe at the end of this post.
Kitchen Tools You May Need
Disclosure: This blog post contains affiliate links for products or services we think you'll like. This means if you make a purchase from one of these links, Sweet and Savory Morsels may make a small commission at no additional cost to you. We only recommend items we use and love.
Ingredients You Will Need
fresh-brewed coffee
Irish whiskey
heavy whipped cream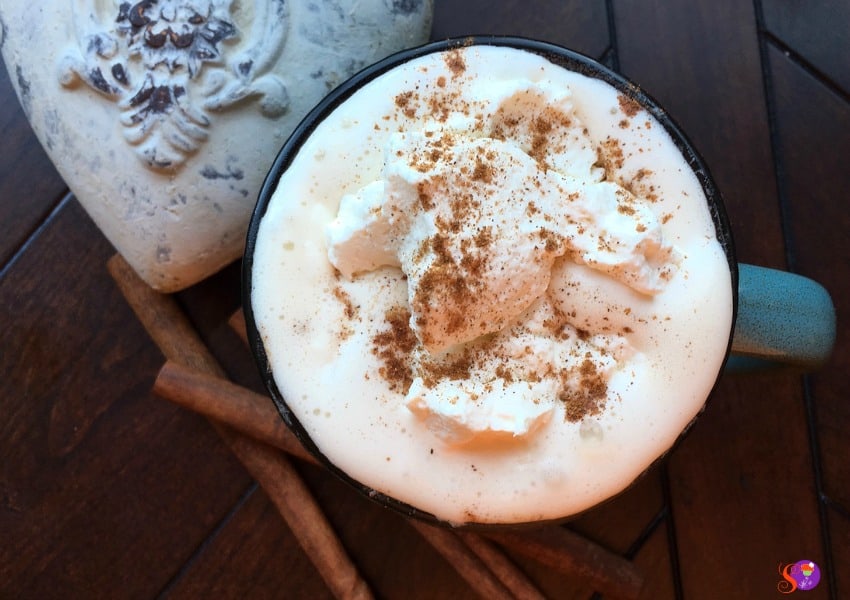 What is the best coffee for Irish Coffee?
The best coffee to use is simply a batch of regularly brewed coffee. Using espresso or other specialty coffee is unnecessary and, in my experience, overpowers a classic drink recipe that is perfectly fine as is. I am partial to a dark roast, but it's whatever your preference is. So, pick your favorite blend, and start brewing.
What is the best whiskey for Irish coffee?
Whiskey is the star of this delectable coffee drink. It's what ties the whole thing together, so don't skimp on this part. Use the good stuff! Some of the best – and the most common – Irish whiskeys used include:
Jameson Irish Whiskey – this is a classic!
Bushmills Black Bush – this gives it a hint of spice.
Knappogue 12-Year-Old – results in a rich drink
What cream should I use for Irish coffee?
The type of cream you use varies between recipes. Some people use a canned cream like Reddi Whip (not recommended for this recipe), while others use a homemade whipped cream made from heavy cream. This particular recipe uses freshly whipped cream, and to me, that's what tastes best.
How do you make cream float on Irish coffee?
Making cream float isn't hard, but there are a few tips and tricks involved. I've found that as long as the coffee is very hot, and the cream has a high-fat content and isn't over-whipped, you have a better chance of getting it to float instead of it mixing into the coffee on contact.
I add it to my coffee and other drinks by pouring the whipped cream gently over the back of a spoon.
Irish Coffee Recipe Variations
While I believe the classic Irish Coffee recipe is delicious as is, there are also many tasty variations! Here are a few of the most popular ones:
Irish Coffee with Baileys
This one happens to be my personal favorite. In this version, you use Baileys Irish Cream instead of the whiskey. It gives you a sweeter drink with a fuller body.
Irish Cream Coffee
Another popular variation is Irish Cream Coffee. This one uses half Irish whiskey and half Baileys. Top with a Maraschino cherry for an added splash of sweetness and color!
Kahlua Recipe
Another simple yet extremely tasty variation is to use Kahlua, hot coffee, and Irish Whiskey or Baileys. And, for an extra delicious flavor boost, try topping the whipped cream with chocolate shavings! This really makes the Kahlua flavor pop.
Irish Coffee Recipe – Printable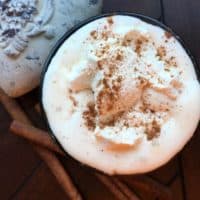 Irish Coffee
A mug of your favorite hot coffee mixed with Irish whiskey and brown sugar and topped with a dollop of whipped cream sprinkled with nutmeg (or cinnamon), make this classic Irish Coffee recipe a deliciously smooth and creamy treat!
Print
Pin
Ingredients
Homemade Whipped Cream Ingredients
1

pint

heavy whipping cream

2

tbsp

real maple syrup
Irish Coffee Ingredients
1

cup

freshly brewed coffee

1

tbsp

brown sugar

1½

ounces

Irish Whiskey

1

pinch

nutmeg or cinnamon
Instructions
Whipped Cream Instructions
In a large bowl, blend 1 pint of heavy whipping cream with a hand mixer or immersion blender until it doubles in size and changes texture. Then, drizzle maple syrup into the bowl and continue blending until the mixture is light and fluffy. Set aside.
Irish Coffee Instructions
Preheat the nug by filling with hot water, then empty.

Immediately add the freshly-brewed, piping hot coffee into the warmed glass until it is about 3/4 full.

Add the brown sugar* and stir until completely dissolved, then blend in Irish whiskey.

Top with the whipped heavy cream by slowly pouring it over the back of a spoon.
Notes
*or substitute 1 to 2 teaspoons (to taste) of maple syrup instead of brown sugar
Nutrition
More Adult Drink Recipes
Like this coffee recipe? Then you'll love these other drink recipes!