White Bean Dip – Smooth and Creamy Dip Recipe
This smooth and creamy White Bean Dip calls for just a few simple ingredients, and it is ready in just 10 minutes! It's a deliciously healthy vegan dip perfect for snacking or for serving at parties!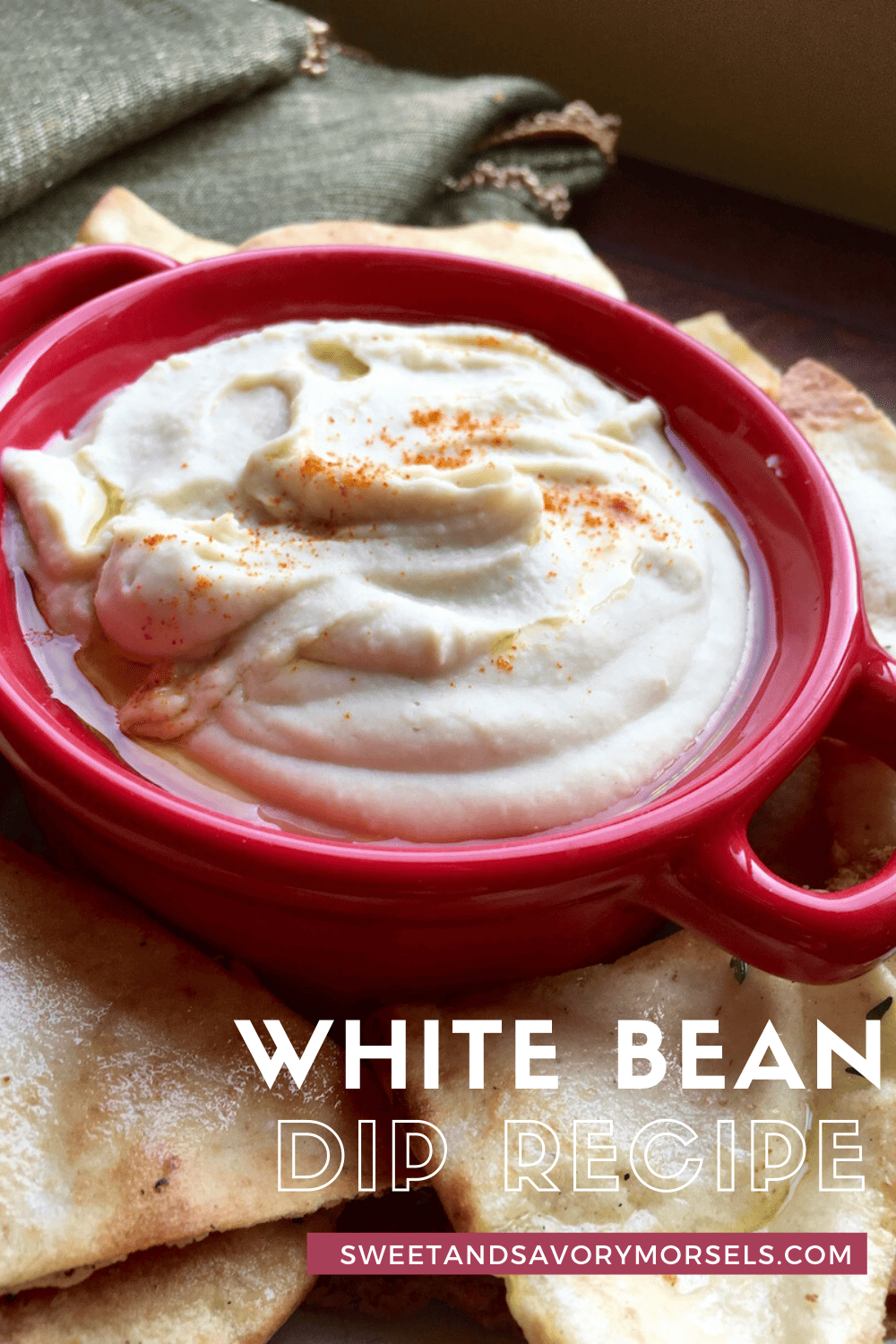 If you are looking for a quick and easy dip, then you've found it! This delicious White Bean Dip is easy-to-make and incredibly delicious. It works great as a snack or an appetizer, and it's healthy, too!
How to Make Easy White Bean Dip
This easy bean dip recipe is not only quick and easy, but it's also versatile, too! Once made, you can add any type of garnishing you like. Try adding some crushed red pepper flakes, or a little garlic salt and onion powder. A spring of fresh rosemary or a sprinkle of fresh sage is yet another option. It's easy to get creative and try different things! Plus, this recipe also doubles, triples and quadruples easily.
Disclosure: This blog post contains affiliate links for products or services we think you'll like. This means if you make a purchase from one of these links, Sweet and Savory Morsels will make a small commission at no additional cost to you. We only recommend products that we use and love.
Kitchen Tools Needed
Dip Ingredients
This White Bean Dip recipe calls for just a few easy-to-find ingredients including:
cannellini beans (Great Northern Beans will work as well).
fresh garlic
high-quality extra virgin olive oil
fresh lemon juice
sea salt
fresh ground black pepper
cayenne or paprika
You'll find the complete recipe in the printable recipe card at the end of this post.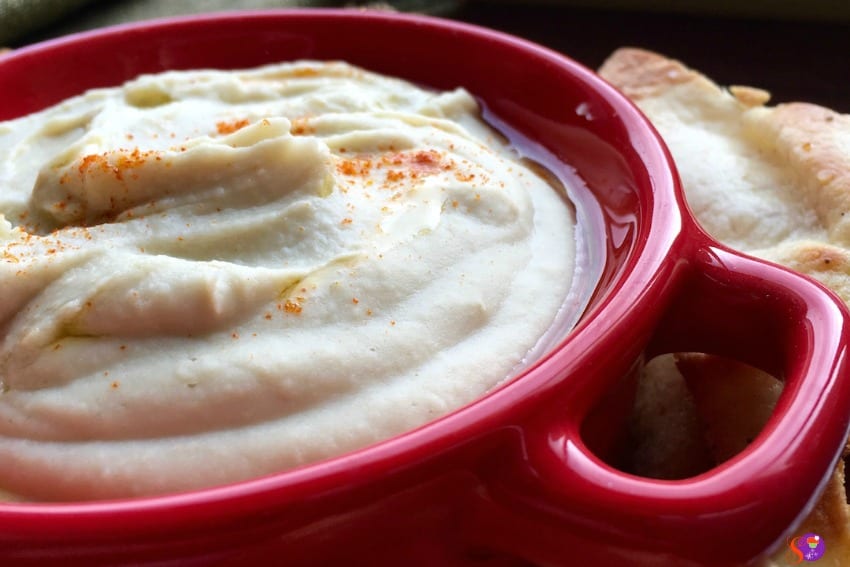 White Bean Dip Instructions
This easy bean dip is simple to make and takes less than 10 minutes! You simply toss the ingredients into a food processor or blender and then blend until it reaches a smooth, creamy consistency.
You then transfer the dip to a serving dish, season with salt, pepper, and a dash of paprika or cayenne pepper. Adding a drizzle of high-quality extra virgin olive oil really takes this dip recipe over the top!
How To Serve White Bean Dip
White Bean Dip can be served immediately, or covered and served when ready. It is best served at room temperature or warmed for 30-35 seconds in the microwave.
It goes amazingly well with pita chips, but it also goes great with many other things too. Try serving with fresh vegetable pieces. Or with fresh tortilla chips. It also tastes great with breadsticks, pretzels, or a thinly sliced baguette, and other assorted crudité. You could even use it as a spread on a sandwich!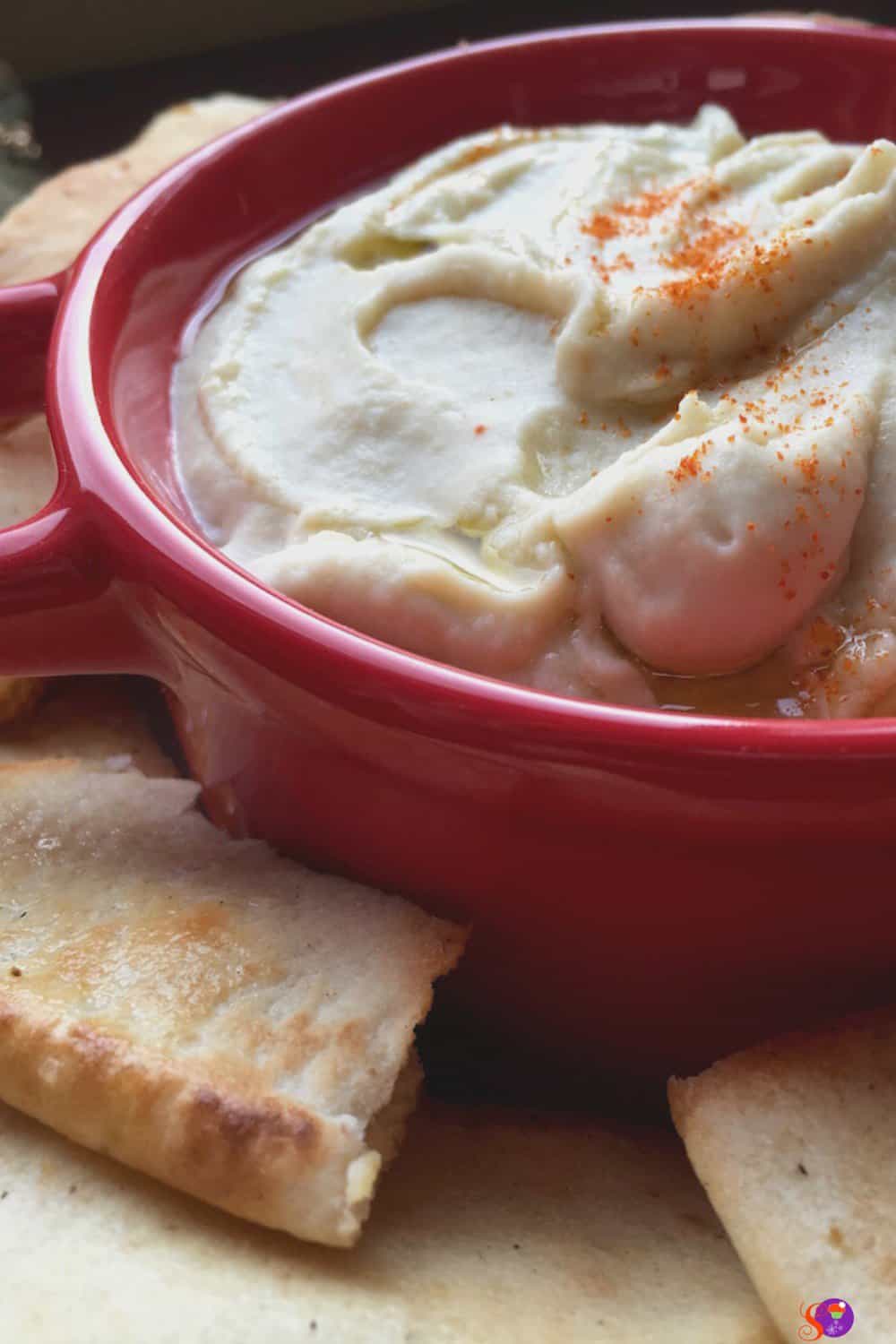 Can I Use Dried Beans for White Bean Dip?
Dried beans or canned beans can be used to make this creamy dip. After all, dried beans are a lot less expensive than canned beans and you get so much more!
If you want to use dried beans for this recipe, then I recommend that you use an Instant Pot or another pressure cooker to cook them like in this Black Eye Peas recipe.
How To Make White Bean Dip with Dried Beans
To make this recipe with dried beans, you first need to rinse and sort the beans. You will only need about 2 cups of cooked dried beans to make this dip,
Next, add 8 cups of water and 2 cups of dried Cannellini or Great Northern Beans to your Instant Pot. Let the beans cook under 'high' pressure for 45 minutes.
Have extra cooked dried beans? You can either refrigerate or freeze them.
To freeze extra cooked dried beans: place them in a freezer-safe container along with some of the liquid from cooking. Store for up to three months.
To refrigerate them: place them in an airtight container along with some of the liquid from cooking. Use them within 3 to 5 days.
What Can I Substitute for Cannellini Beans?
If you cannot find Cannellini Beans in the store, try using Great Northern Beans instead. They will have the same flavor and creamy texture.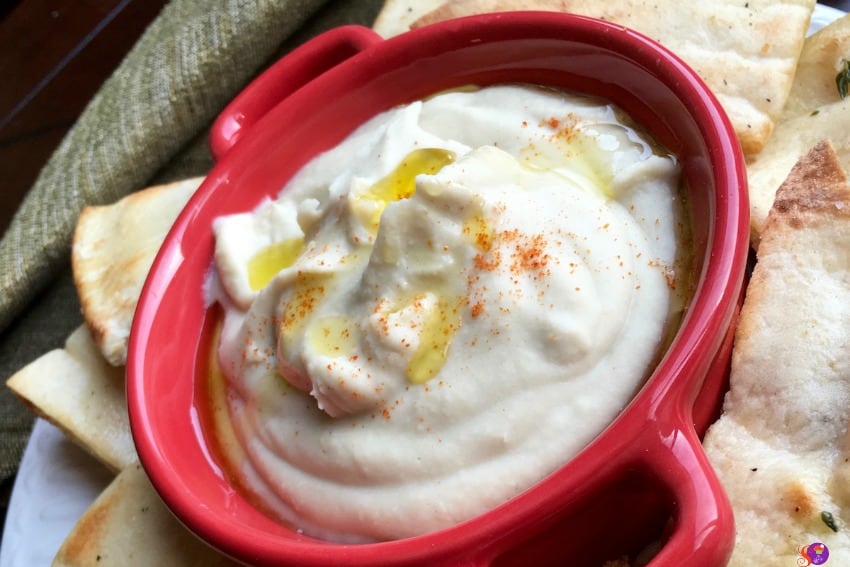 Can White Bean Dip Be Frozen?
Yes! This White Bean Dip recipe can be frozen. Just be sure to put the dip into a freezer-safe and air-tight bag or container. It will last for up to one month.
When you are ready to serve the white bean dip, defrost in the fridge for a few hours or heat it up on the stove or in the microwave. Stir well before serving.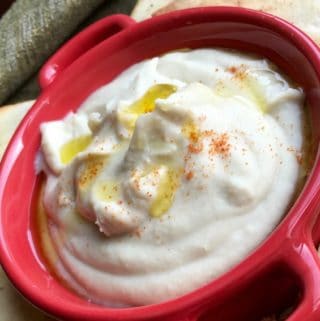 Ingredients
1

15 oz can

Cannellini beans

rinsed, drained

1

small clove

fresh garlic

peeled

1

tbsp

lemon juice

fresh

2

tbsp

olive oil

¼

tsp

sea salt

1

pinch

cayenne or paprika

black pepper

to taste
Instructions
Place all ingredients in a food processor or blender. Blend until smooth and creamy.

Taste and adjust seasonings as needed.
Notes
can be served imnnediately
can be stored in an airtight container and refrigerated for up to 3 days.
Nutrition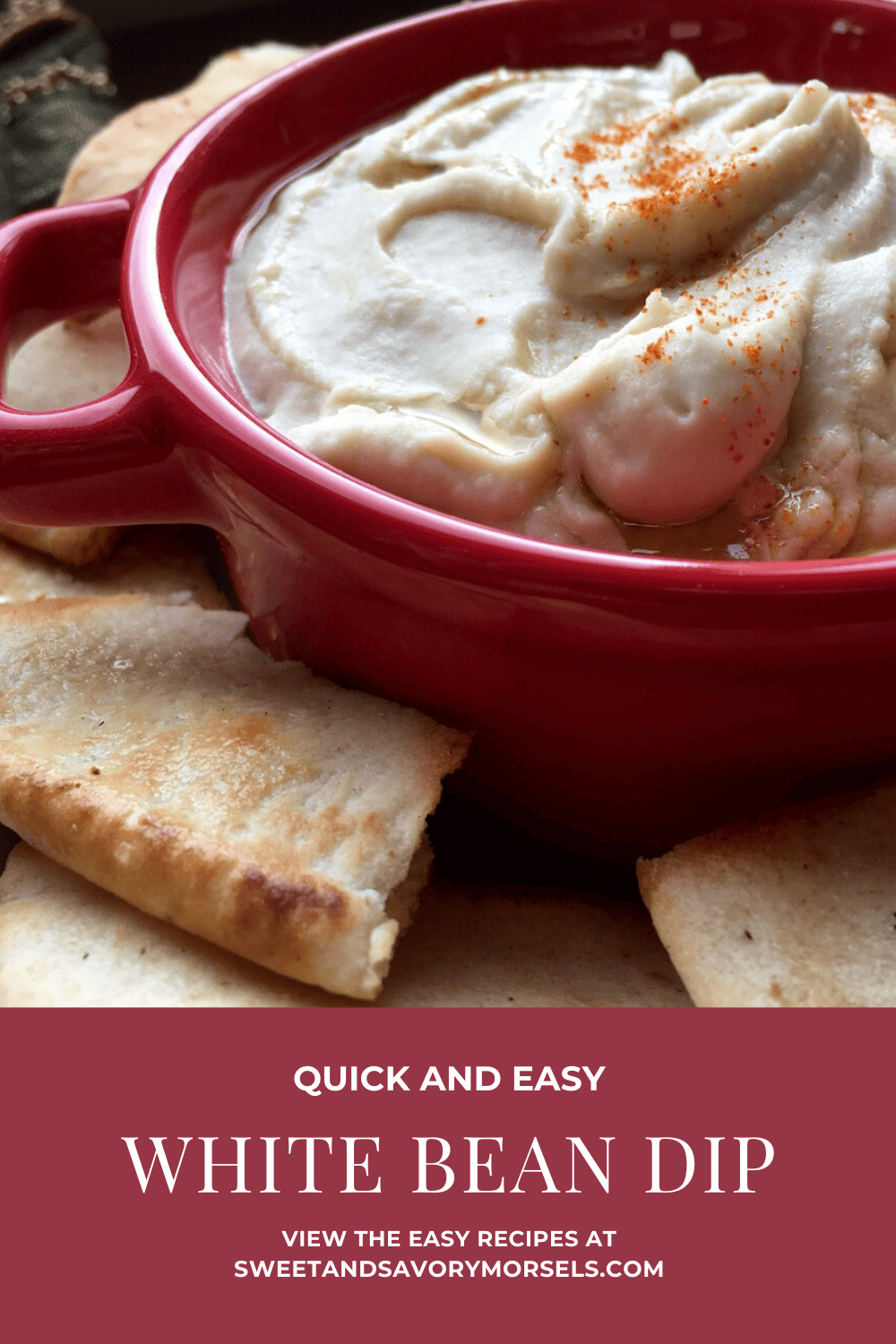 More Delicious Easy Dip Recipes
If you liked this White Bean Dip recipe, then I think you will love these other dip recipes!