The Get Laid Cocktail is a recipe that's been around since around for a while. It's a rather simple drink – one which is supposed to bestow its drinker with the power of persuasion.
Get Laid Cocktail makes a fun and novel addition to any cocktail hour or party. Simply prepare the three-ingredient cocktail, then wait for the magic to happen.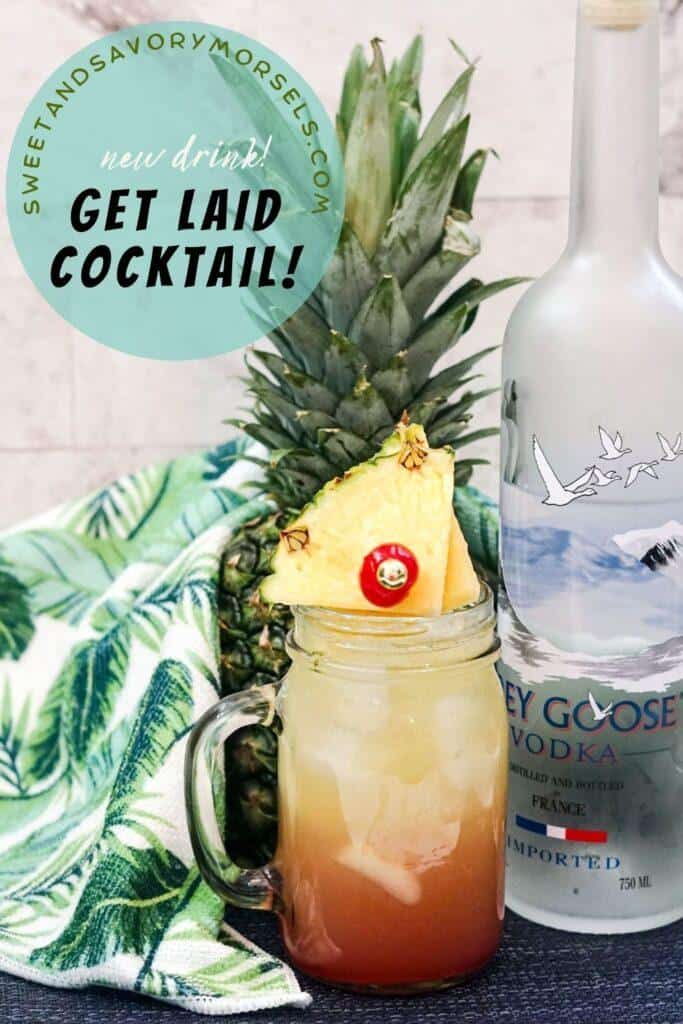 The results are enchanting pink and yellow layers that will delight guests and look beautiful in photos. Get Laid is a simple cocktail that takes its name from the fruity flavor and warm finish.
Made vodka as its base, added with cranberry and pineapple juice and served over with ice, this drink is the perfect way to end a long day and surely will fuel any Valentine's Day celebration.
Whether you're a bartender, mixologist or just having fun at home. You can make this cocktail by following these simple instructions.
Why You'll Love This/These Get Laid Cocktail
Don't settle for a watered-down drink. Get Laid! is your shortcut to a classic cocktail every time. A quick, enjoyable, and simple way to prepare your favorite liquor.
This simple and flavorful cocktail is for any occasion. You can let the drink speaks for itself, or you can add a few ingredients to make this drink special.
A tropical cocktail with a powerful combination of cranberry, pineapple, and vodka. Each sip will make you think about warmer weather and an endless summer.
The Get Laid Cocktail is a simple drink to make, with ingredients and recipe that are easy to get by.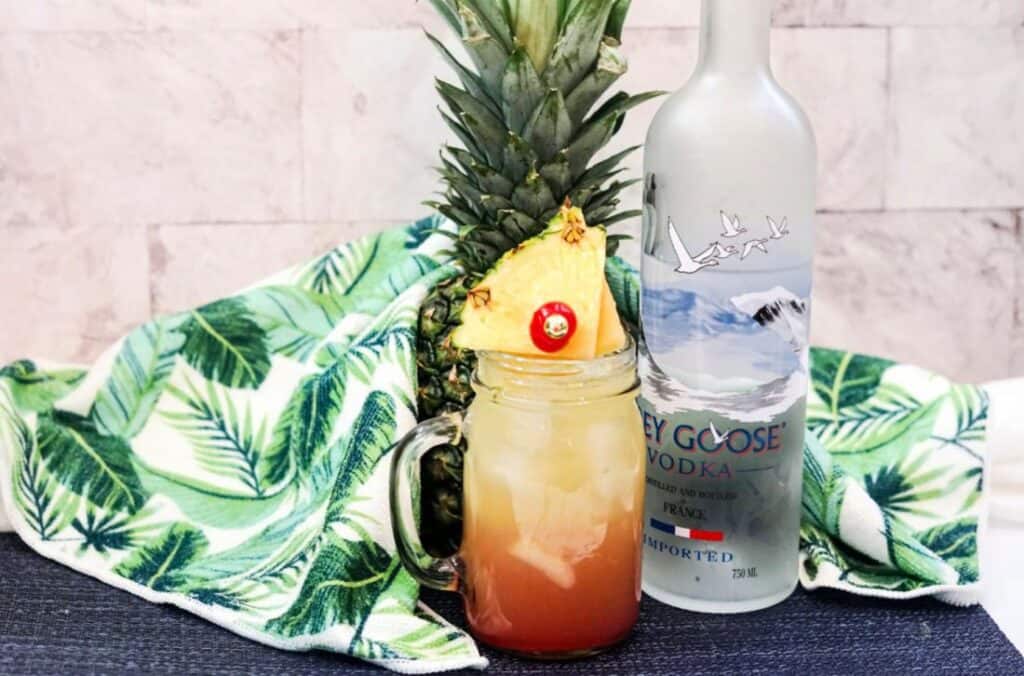 The full ingredient list and directions are in the printable recipe card below.
Equipment Needed to Make Get Laid Cocktail
Ingredients For Your Get Laid Cocktail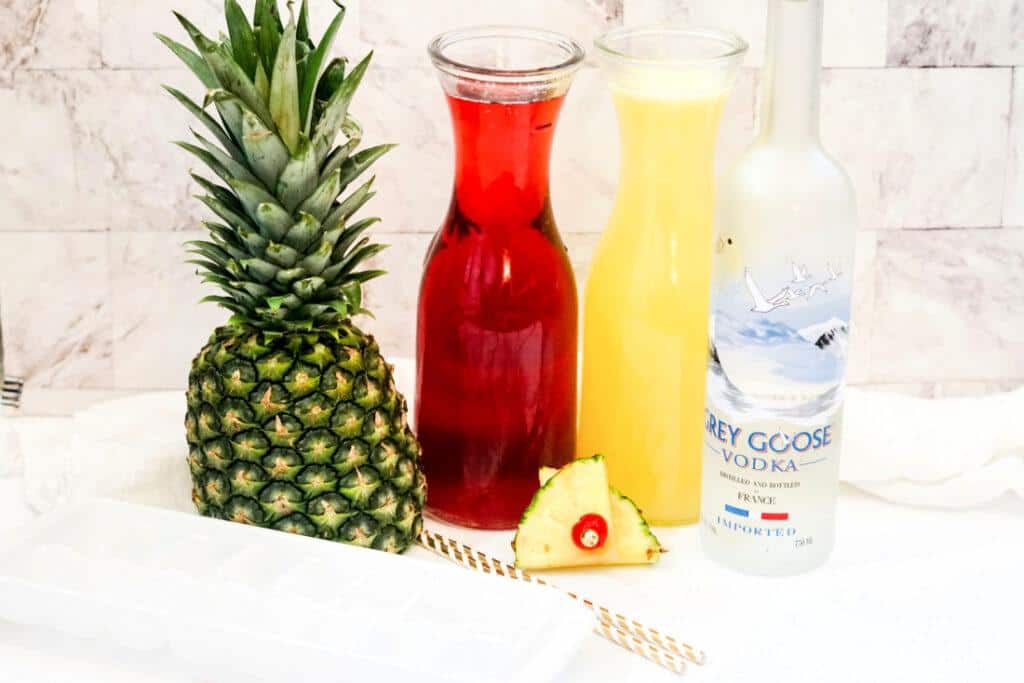 Vodka
Cranberry Juice
Pineapple Juice
Ice Cubes
Pineapple Slices & Cherries for Garnish
How To Make A Sexy Get Laid Cocktail
Step 1: Ice it Up
This recipe is so easy and quick that you can make it as little as under 3 minutes.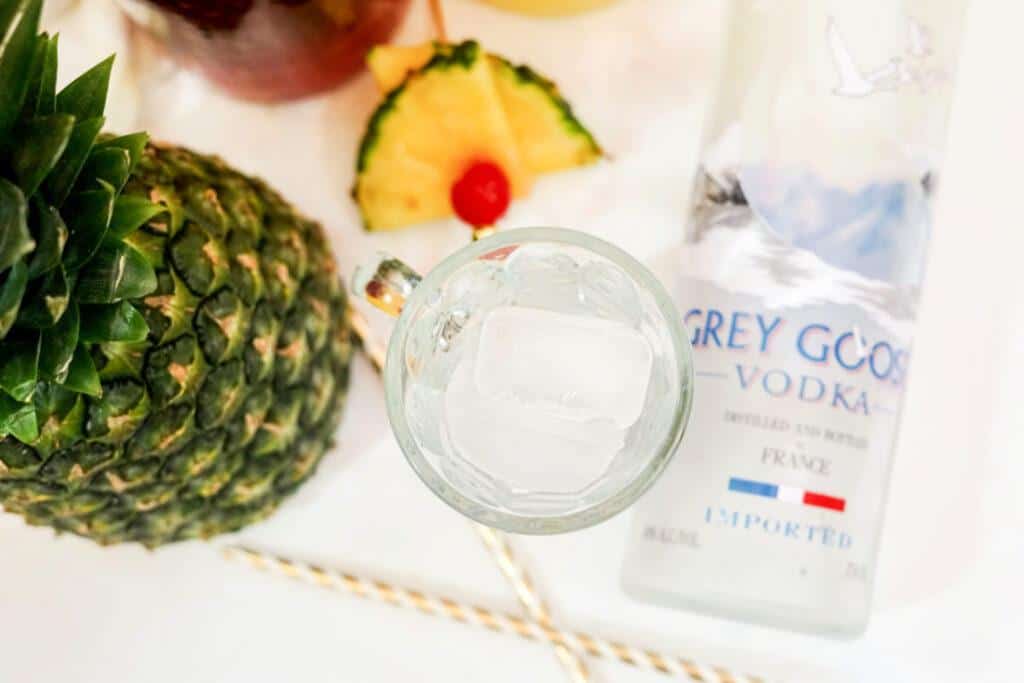 Get a mason jar or whatever cocktail glass is available, fill the glass up with ice cubes.
Step 2: Mix and Pour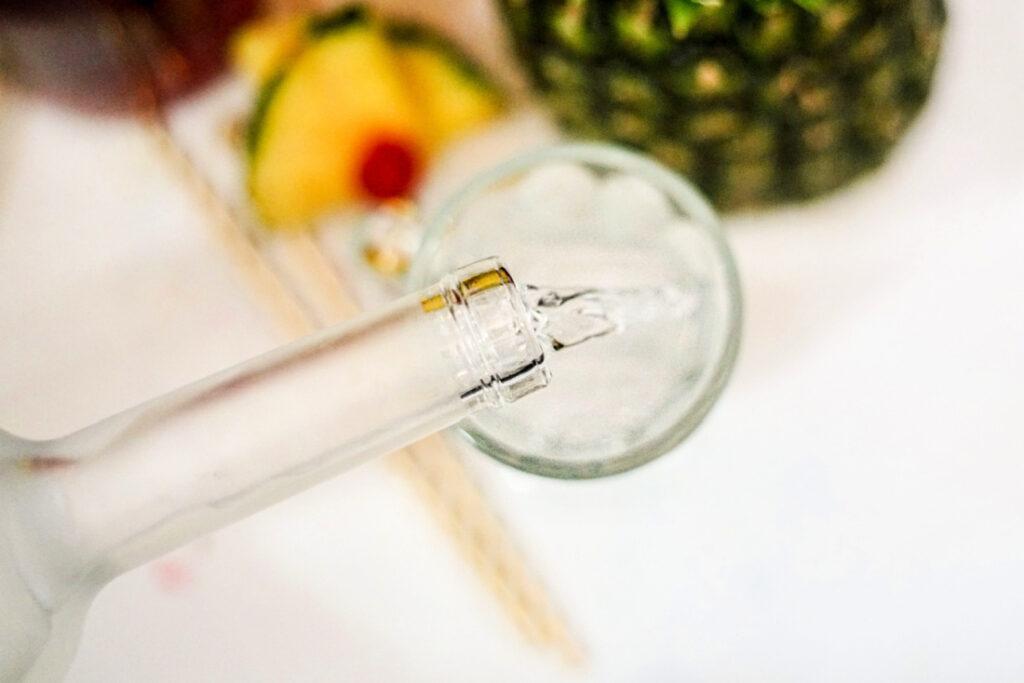 Once the glass is prepared, take 1 shot of vodka and pour it in. Then, add 1/2 ounce of cranberry juice.
To give the drink a layered look, pour the 1/2 ounce of pineapple juice slowly on the side of the glass.
Step 3: Garnish, Serve and Enjoy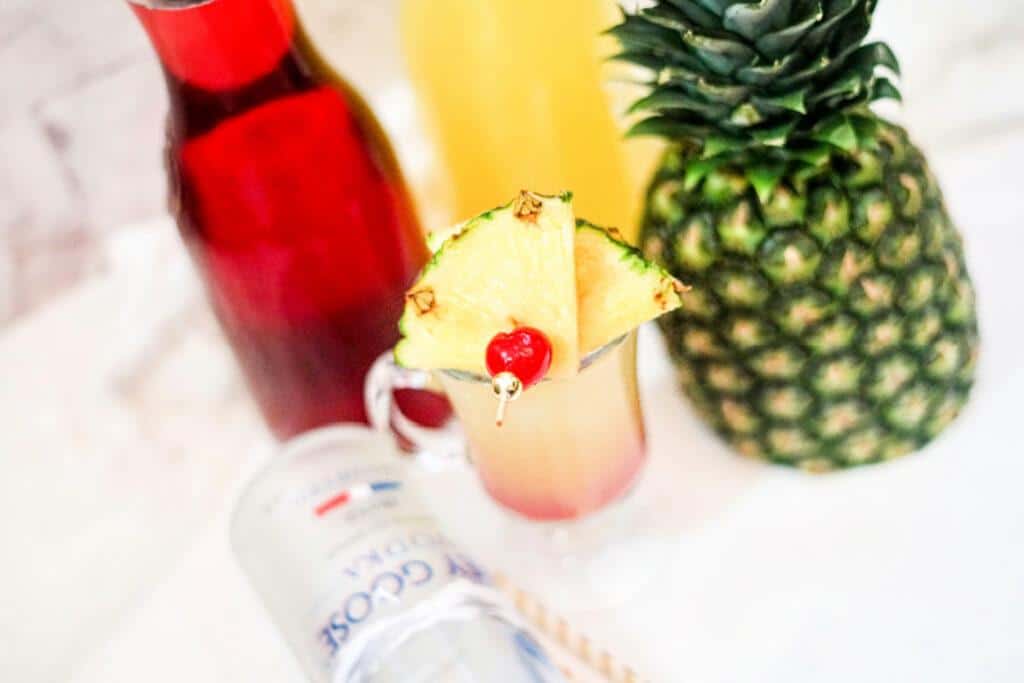 See how easy it is? Now you have your mixture, it's time to garnish it off.
Before serving, garnish the drink with pineapple slices and cherries.
Serve and enjoy!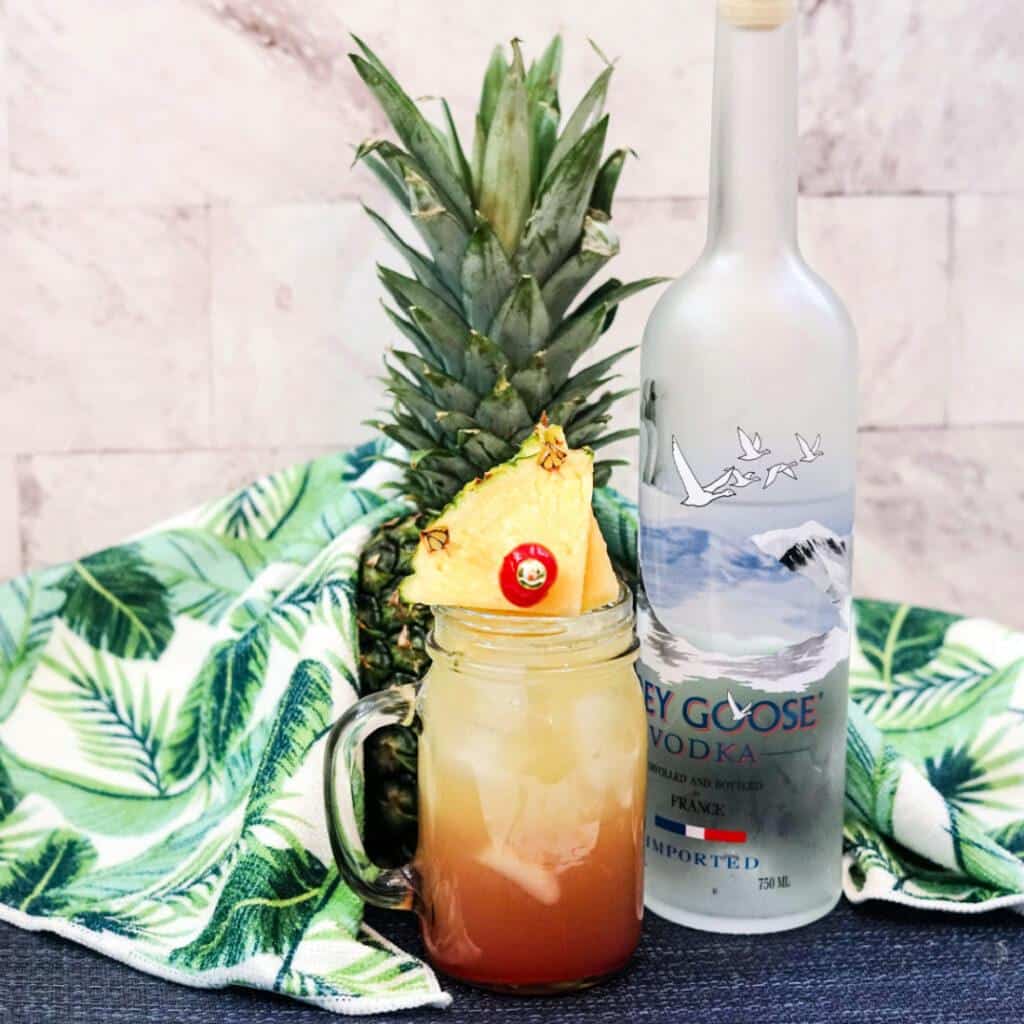 What to Serve/Pair with Your Get Laid Cocktail
Sides
Light yet sweet, this cocktail is most certainly a crowd-pleaser. This drink goes well with many food items, especially those that are salty or savory flavored.
It will sweeten things up, and it will help to balance out the saltiness or sauciness.
Cocktail
Get Laid is a delicious cocktail that has three elements to the recipe, each of which was turned up in intensity. The sweetness of this cocktail can be adjusted to your liking.
This can also be served with shaved ice instead of ice cubes for added texture. Various garnish can also be added to the glass rim for added presentation flair.
Popular Substitutions & Additions
Get Laid Cocktail is an exceptionally stirred drink that tastes good any time of the year. It's known for its citrusy taste and is a perfect summer cocktail but can also be served in the fall or winter as well.
It blends well with ice to produce a more textured drink.
Get Laid is a cocktail developed to be a strong but tasty drink. Its aim is to be refreshing, so it should not be completely blended for too long.
Get Laid gets its taste from the citrus fruits used in the recipe.
Popular garnishes for the Get Laid can also include mint leaves and an orange wedge, but your beverage looks better when you add your own fruit.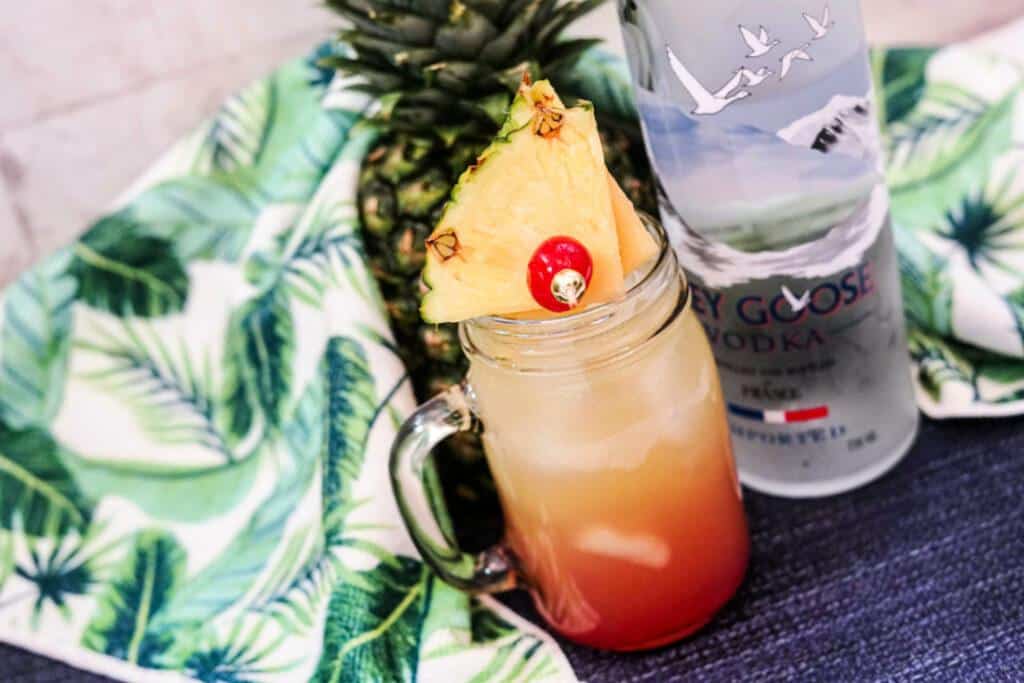 How To Store Sexy Get Laid Cocktail
Best Way To Store Get Laid Cocktail Leftover
Any leftover cocktail can be chilled by placing it in a pitcher or bottle.
Before transferring leftovers to another container, make sure they're sterilized.
Then, before serving it again, mix it thoroughly.
How Long Will Get Laid Cocktail Last In the Fridge?
The mix should keep for at least 6 to 8 weeks, if not longer if kept refrigerated.
It will not spoil after that period, but the flavor will not be as satisfying as the freshly prepared mix.
Can I Freeze Get Laid Cocktail
Get Laid Drink can be frozen, just like any other cocktail. Pour any leftovers into popsicle molds for a refreshing summer treat.
When freezing it, make sure the freezer is set to high.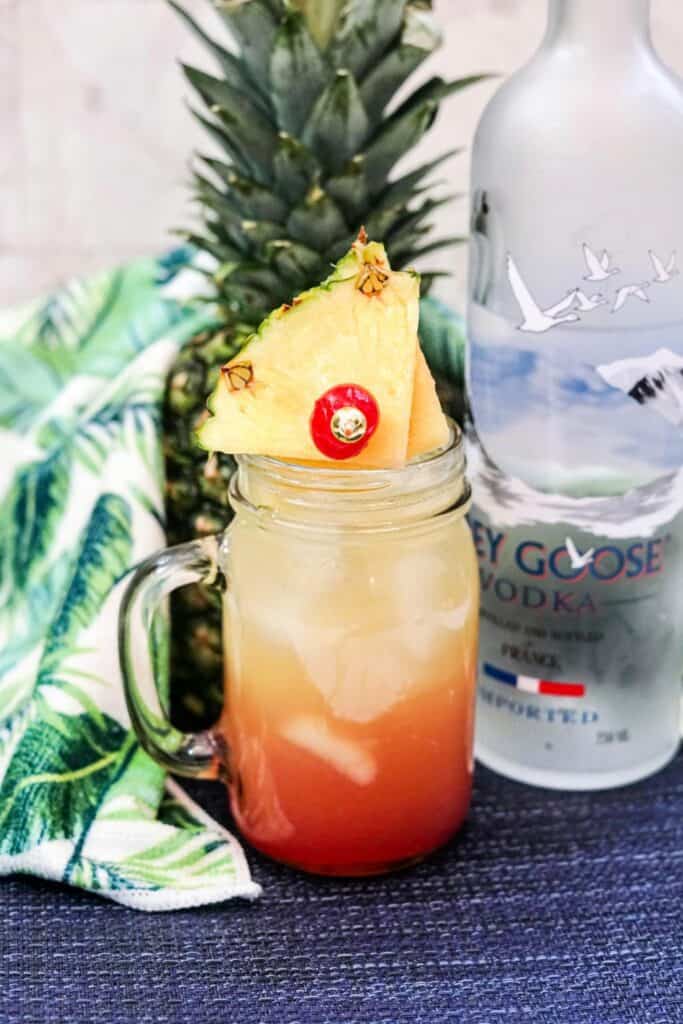 Get Laid Cocktail FAQs
Can I make this recipe in batches?
The short answer to this question is that batching is worthwhile if you intend to use it. Even the most upscale cocktail bars batch at least some of their drinks because it saves time. However, if you make a drink using fresh juice in a batch, you will want to consume it within a few days.
Can I garnish it with different fruit?
Yes. It's good to add a variety of garnishes. If you don't like pineapples or cherries, a strawberry or raspberry topping is a good alternative. Some people garnish their beverages with crushed mint leaves as well.
Can I blend the Get Laid Cocktail with ice?
Yes, you can blend this cocktail recipe with ice, and the flavor will remain the same. Adding ice to the cocktail adds texture and is always a pleasant and cold way to start off any Valentine's Day celebration.
Can I serve it in a highball glass?
Yes, you are free to use whatever type of glass based on your liking and how you want it to be presented when served; however, I prefer to use elegant-looking glasses for a more extra flair of presentation, but anything is available is great.
Can I increase the amount of vodka in the mix?
Yes, the alcohol content of this cocktail may be enhanced by adding more of the desired alcohol; this is perfect for people who want their drink to be more alcoholic.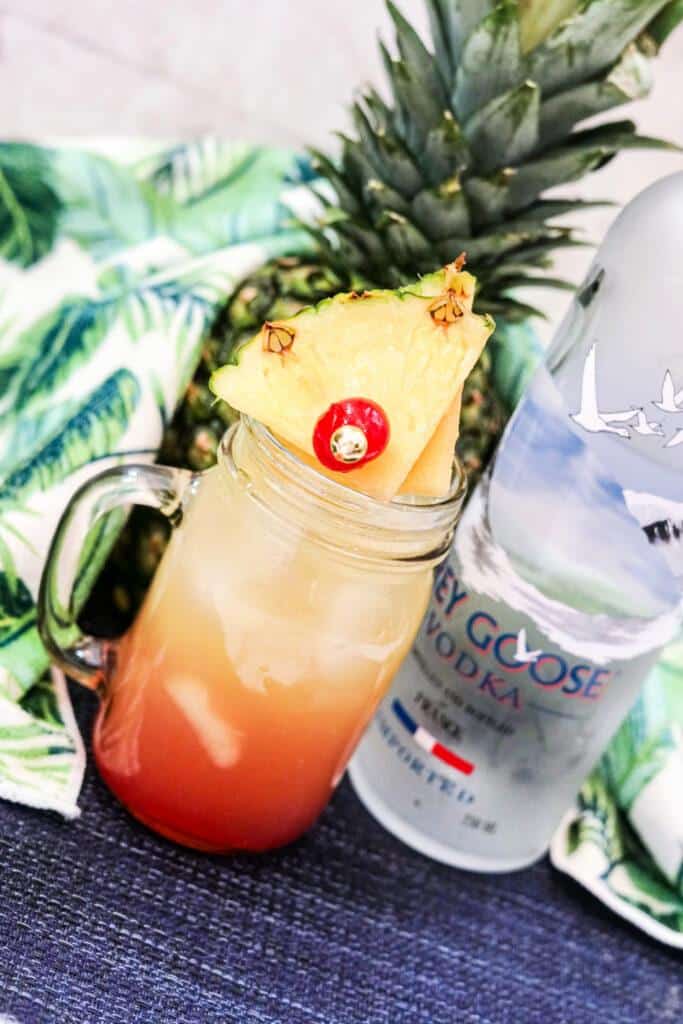 Other Get Laid Cocktail Recipes You'll Love
Valentine's Day is the day to share how much you love your partner, and how much you care for him or her. Gifts, romantic dates, and sweet moments are just part of the celebration.
What makes it extra special is the Get Laid Cocktail that makes so many Valentine's Day parties extra special! It's something unique and fun to serve your loved ones.
The Get Laid Cocktail is a terrific way to toast your significant other or have a good time with friends and family on Valentine's Day.
This sweet-and-sour drink is ideal for those chilly evenings when you can't seem to get warm.
We're thinking that the Get Laid Cocktail deserves a special Valentine's Day promotion. How about serving Get Laid Cocktail with a fun and intriguing recipe?
The drink that elevates so many Valentine's Day celebrations! It's a unique and enjoyable way to serve your loved ones.
You can try these fun and fascinating recipes in addition to Get Laid Cocktail: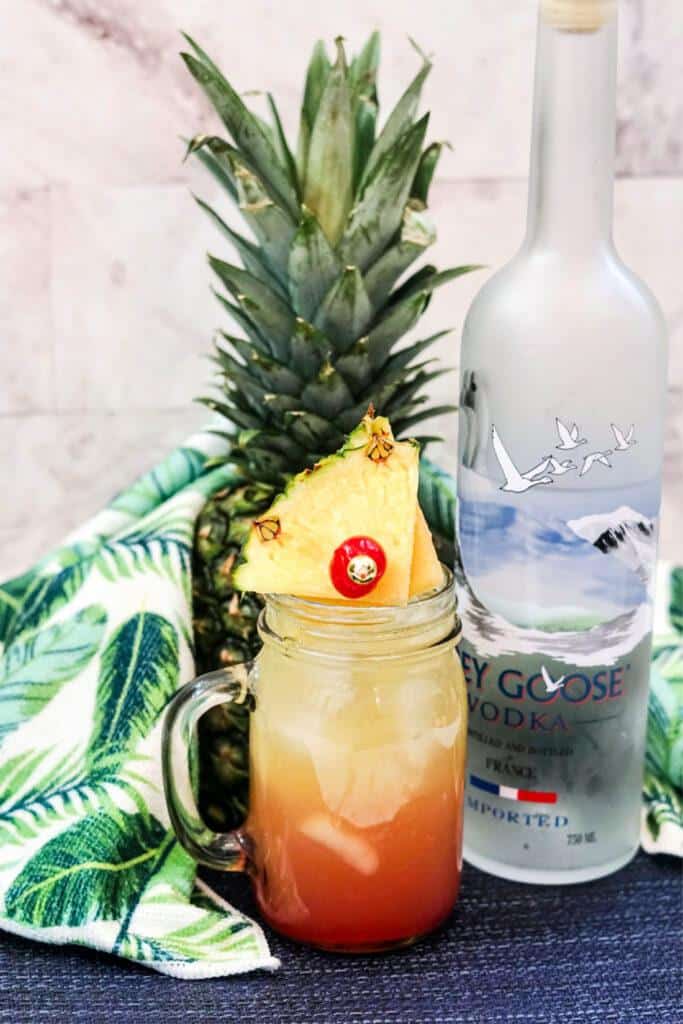 Sexy Get Laid Cocktail Recipe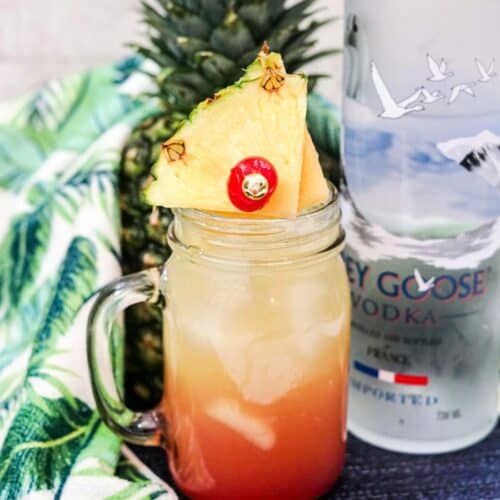 Sexy Get Laid Cocktail
The Get Laid Cocktail is a recipe that's been around since around for a while. It's a rather simple drink – one which is supposed to bestow its drinker with the power of persuasion. 
Print
Pin
Ingredients
Vodka

Cranberry Juice

Pineapple Juice

Ice Cubes

Pineapple Slices & Cherries for Garnish
Instructions
Fill a glass with ice cubes.

Pour in 1 shot of vodka.

Add 1/2 oz of cranberry juice.

Add 1/2 oz of pineapple juice. To give the drink the layered look, pour the pineapple juice slowly on the side of the glass.

Garnish with pineapple & cherries.

Cheers.
WHAT'S NEXT
Please return and share your thoughts and experiences with me on how your Sexy Get Laid Cocktail turned out and let me know how you enjoyed it!
If you get a chance to try it, let us know! Leave us a comment below, or share it with a picture on Instagram or Facebook! Don't forget to tag us @sweetandsavorymorsels and use the hashtag #sweetandsavorymorsels so we can see what amazing meals you are cooking!